Submitted by Frank Macey on
Even though the iPhone 4S won't hit shelves for another day or two, several surprises have cropped up that Apple didn't mention at the keynote presentation. Some of these are great news for those in the market for an iPhone 4S. Other items that have slowly leaked out might not sound too optimistic but in the scheme of things there should be no major deal breakers for Apple.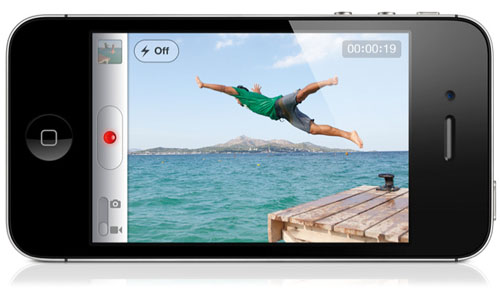 Of course, many iOS 5 features continue to be discovered and Apple chose to discuss only highlights at the keynote, including the Siri personal assistant, iCloud and improvements to AirPlay. This is certainly the tip of the iceberg as Apple has included over 200 new features in iOS 5. So what did Apple keep to themselves about the iPhone 4S?
A First: Bluetooth 4.0
The iPhone 4S will be the first smartphone to support the Bluetooth 4.0 wireless protocol. This upgrade is completely backward compatible with older Bluetooth accessories, however it's highly optimized. One of the main advantages is low power consumption, always a plus with mobile devices. Look for low-power Bluetooth 4.0 devices to become more common in the near future. Apple has already included Bluetooth 4.0 capabilities in the MacBook Air and Mac Mini.
Improved Download Speeds: AT&T Only
AT&T customers can be excited about the iPhone 4S doubling download speeds thanks to HSDPA and Apple's new antenna switching tricks. Unfortunately, Verizon and Sprint subscribers will not experience the same boost in speed with the iPhone 4S. Their network technology is different, and as a result the Apple smartphone will not experience the same boost in speed on these networks.
Only AT&T supports the faster iPhone 4S download speeds
made possible by HSDPA and the new antenna configuration.
GSM iPhone 4 Cases Won't Fit
Anyone with an older, form-fitting AT&T (GSM) iPhone 4 case or Apple bumper is out of luck when upgrading to the iPhone 4S. Apple's new smartphone has the same form factor as the Verizon iPhone 4. This means that the silent/ring switch and volume buttons are shifted slightly thanks to a different antenna design. Some cases aren't form fitting, so they have more space to accommodate both the Verizon and AT&T iPhone 4. These models and Verizon iPhone 4 cases will fit the iPhone 4S.
Less Standby Time
Despite the fact that the iPhone 4S improves in-use battery life, the device actually has a shorter standby time than its predecessor. 3G talk time on the iPhone 4S is eight hours compared to the iPhone 4's seven hours. In contrast, standby time drops from 300 hours on the iPhone 4 to 200 hours on the iPhone 4S. Yes, this is four days shorter standby time, but remember the iPhone 4S still has eight days of standby left. When was the last time you didn't plug in your mobile phone for over a week?
Only 512 MB of RAM
Many thought the iPhone 4S or iPhone 5 would pack a full gigabyte of RAM. After all, with a dual-core A5 processor certainly Apple would want to top the amount of memory found in the iPhone 4? Turns out the iPhone 4S also has 512 MB of RAM. Although some might be worried about this specification, the iPad 2 seems to run just fine with the A5 processor and 512 MB of RAM. Maybe Apple is saving the memory boost for iPhone 5.
iPhone 4S Unlocked
Apple offers the iPhone 4S without a carrier lock for the full unsubsidized retail price. These unlocked iPhones will ship in November and can be pre-ordered from the Apple online store. The price for not requiring a contract is not cheap, adding $450 to subsidized prices. This puts the iPhone 4S 16GB at $649, the 32GB model at $749 and the 64GB iPhone 4S at $849. The main advantage comes to frequent international travelers, who will find savings in purchasing local prepaid micro-SIM cards out of contract.
AppleCare+ for iPhone
AppleCare has been around for some time, and although it protects Apple products under an extended warranty, accidental damage has never been covered. With the launch of the iPhone 4S, Apple is now offering AppleCare+ for iPhone. For $99, this plan provides two years of AppleCare coverage including two incidents of accidental damage coverage. The only catch is that each accidental damage incident will cost you a $49 service fee for repair. Of course theft is not covered. Apple has decided to start competing with established iPhone 4S warranty and insurance companies such as Worth Avenue Group and SquareTrade.