Submitted by Frank Macey on
Now that iOS 5.1 beta has been seeded to developers, new iPhone 5 hardware has been confirmed with a reference in the source code. iPhone5,1 refers to the next generation device, and by Apple's naming conventions points to a completely new design in the works. Other new device references including a possible Sprint iPad 2 (iPad2,4) and the iPad 3 have also been discovered.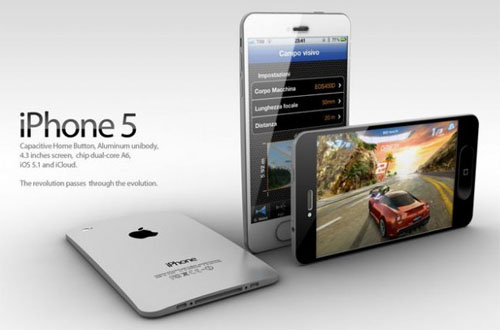 Reports have indicated the iPhone 5 will feature a larger screen and a faster A6 processor. The concept above from ADR Studio shows a slimmer iPhone 5 with an aluminum back and edge to edge display.
A capacitive touch oval home button has also been rumored, along with a thin profile, low-power consumption Sharp IGZO display. The iPhone 5 could also have 4G LTE capabilities as carriers continue to build out their networks using the technology. It's less clear whether or not Apple plans to include NFC wireless payment chips in the next iPhone.
At least now the device has been confirmed, and it will be an iPhone with completely upgraded internal design and components. As 9to5Mac explains, the appearance of iPhone5,1 references in the iOS firmware this early could mean that the device will launch in summer 2012. Should Apple wait a year after the iPhone 4S launch then the iPhone 5 won't hit shelves until October.