Submitted by Marshall Walker on
The iPad Guide is celebrating the holidays by giving away one full modulR "Anywhere Pack" every day for the next 8 days. The Anywhere Pack includes modulR's iPad Hand Strap, Slim Wall Mount, the Shoulder Strap Pro and the car headrest strap.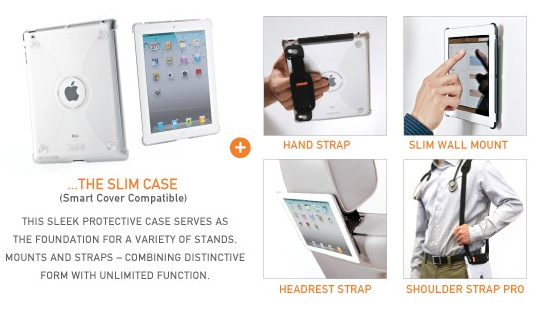 Visit TheiPadGuide.com and use your Facebook or Twitter account to enter to win a modulR Anywhere Pack. Since many will enter and only 8 will win, modulR is giving TheiPadGuide.com readers $20 off an Anywhere Pack. Just visit modulrcase.com and enter the coupon code ONEGIFT to receive the discount. ModulR is also offering free shipping and orders placed in the next 7 days will arrive before Christmas.
This is the perfect holiday gift for any iPad owner. ModulR's cases make carrying and using your iPad anywhere easier. Buy one for a family member or friend or treat yourself this holiday season. You deserve it!