Submitted by Bob Bhatnagar on
Apple has launched the latest version of its mobile operating system, iOS 5.1. So what can iPhone, iPad and iPod touch users expect from the update? Although it may not be a huge step, there are many additions and improvements to the firmware, some of which Apple did not officially announce before the release.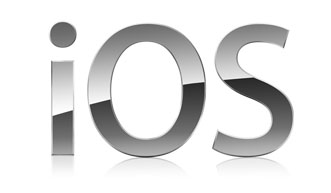 As usual, those iPhone owners running a jailbroken device should avoid the stock iOS 5.1 update until further notice. One of the previously heralded changes in iOS 5.1 is the addition of Japanese support for the Siri personal assistant. So what else has Apple included in iOS 5.1?
First off, syncing with the update after it's installed requires the iTunes 10.6 update. One interesting thing about iTunes: Apple has released a new version of the Terms and Conditions that every App Store user is required to agree with. In case you weren't interested in reading all 60-something pages of the agreement, just know that Apple has added the text "Certain paid In App Subscriptions may offer a free trial period." Should any developers choose to offer a free trial subscription this would break new ground in the App Store.
Here's a list of the changes in iOS 5.1, which can also be installed via an over-the-air (OTA) update using iOS 5:
Bugs affecting battery life have been addressed
Audio dropping out for outgoing calls has been fixed
AT&T network icon added for 4G access (HSPA+ speeds)
Maximum app download size via cellular data network increased to 50MB
Individual photos can now be deleted from Photo Stream
Camera shortcut icon always visible on iPhone / iPod touch Lock Screen
Camera face detection highlights all detected faces
The iPad Camera app has been redesigned
iTunes Match subscribers can use Genius Mixes and Genius playlists
Audio for TV shows and movies on iPad have been optimized to sound clearer
Podcast controls for playback speed and a 30 second rewind for iPad
Several security additions have also appeared in iOS 5.1. Most of these have to do with iPhones that are managed using the Apple Configurator or a mobile device management (MDM) suite. Administrators can now filter out profanity when Siri is used and prevent Siri from being accessed when the iPhone 4S is locked. Location Services can now be blocked and controlled on any iOS device using this software.
Jailbreakers must keep in mind that Apple has stopped signing iOS 5.0.1 and updating to iOS 5.1 will break the Absinthe jailbreak and Corona untether.