Submitted by Bob Bhatnagar on
Good news for those who may have been running into issues trying to jailbreak an iOS device with Absinthe 2.0. The iPhone Dev-Team has officially updated all of their jailbreak tools with the iOS 5.1.1 untethered jailbreak. The official announcement details all of the specifics, but the main tools highlighted are PwnageTool 5.1.1 and redsn0w 0.9.12b1.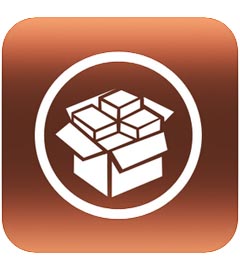 Other tools that are now updated include cinject 0.5.4 (still rocky-racoon but with added updates) and ultrasn0w 1.2.7 (this includes no new baseband support, but it does make ultrasn0w iOS 5.1.1 compatible). Dev-Team states that if you've already installed rocky-racoon, there's no reason to reinstall unless you're having problems.
From the Dev-Team:
redsn0w allows owners of A4+earlier devices to install rocky-racoon two different ways:
- backup/restore method similar to Absinthe and cinject
- its traditional limera1n-based ramdisk install. If you have a lot of media on your A4 device (music, movies, TV shows, etc), then the ramdisk method is preferrred because it avoids any possibility of later problems related to syncing to iCloud (including Photo Stream and Music Match). The ramdisk method is not available for A5 devices or later because limera1n can't be used. If you'd like to use redsn0w's ramdisk method, just be sure to put the A4 device in DFU or Recovery mode before starting redsn0w (otherwise it will immediately start to use the backup/restore method).
Dev-Team has also added a new redsn0w feature just for those iPhone owners who are using the SAM unlock. SAM tickets can be included as part of the initial ramdisk jailbreak of iPhone 4 or earlier devices. SAM tickets can also be uploaded to any device after it has been jailbroken already. Redsn0w will accept the SAM activation ticket plist file or the redsn0w zip backup. The latest version of redsn0w covers everything from iOS 4.1 to the current 5.1.1.
Remember, if you unlock your iPhone with ultrasn0w you must use PwnageTool to jailbreak and avoid updating your baseband. If the baseband is updated you will lose your unlock. One added bonus: PwnageTool can be used to jailbreak the Apple TV 2,1 (5.0_2B206f) untethered. As always, thanks to the Dev-Team for all their hard work.