Submitted by Bob Bhatnagar on
Connector details continue to surface ahead of the iPhone 5 arrival next Friday. One of the biggest questions facing Apple was how to implement a smaller dock connector to replace the aging 30-pin design in service since 2003. We already know the Lightning 8-pin dock connector will be 80 percent smaller and completely reversible.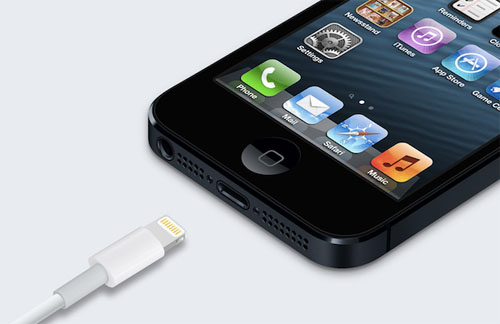 As it turns out, Apple decided to go with the Lightning proprietary design over micro-USB because the USB cables lack functionality. Engineers believed the disadvantages of losing the standard cable format would be outweighed by additional connectivity made possible by the Lightning cable, giving third-party devices more possibilities.
Another concern that required Lightning is the fact that small micro-USB 5-pin connectors are not capable of handling the amperage required to charge the iPad. Apple also stands to make additional revenues licensing third-party accessories, and selling adapters and cables.
Specifications of the cable and the Lightning to 30-pin adapter are already in the hands of accessory developers. The question most iPhone 5 owners will face is whether or not their older accessories will operate correctly using the 30-pin adapter. Analog and USB audio out are both supported by the Lightning adapter, however video out is not. Those looking to feed video to an HDMI or VGA input from an iPhone 5 will have to wait for Apple to release cables designed for these purposes.
Some accessories using the feature iPod out may not work properly. iPod out refers to signals that are used by some accessories (including some cars) that make it possible to display menu information from the iOS device on an external screen. Apparently the Lightning to 30-pin adapter will not support iPod out.
When it comes to adapter pricing, they will be sold separately for $29. An 8-inch cable version of the Lightning to 30-pin adapter will also launch for $39. Lightning to USB cables will also be available for $19.