Submitted by Bob Bhatnagar on
One of the things about iOS 5 and iOS 6 that drives some iPhone owners crazy is the fact that the Newsstand icon will not go inside a folder. There's a timing trick that moves Newsstand into a folder but this can be difficult. Jailbreak solutions also exist that consolidate iBooks and Newsstand into one app. Now there's another way to hide Newsstand without jailbreaking.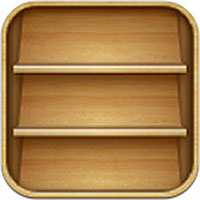 Renowned app developer Filippo Bigarella has released StifleStand, a free software package for Mac and Windows that does just that. Once the software is downloaded to your computer and unzipped the procedure to hide Newsstand on any iOS device is simple.
1. Open StifleStand on your computer.
2. Connect your iPhone to the computer with a USB cable.
3. Your device should appear in the StifleStand window next to Device connected.
4. Select the Hide Newsstand button.
5. Your Newsstand icon on the iPhone home screen is now a folder named Magic.
The Newsstand app is automatically placed inside the Magic folder. You can now rename the folder to anything you like, and add or remove apps just like any other folder on the home screen. This new method makes it much easier to hide or organize the Newsstand app, which normally insists on keeping its own place on the home screen outside of a folder.