Submitted by Frank Macey on
How convenient would it be to secure your iPhone without ever having to enter a passcode again? One analyst is predicting that Apple will raise the stakes in the smartphone race by adding a fingerprint sensor to the iPhone 5S. AppleInsider observes that Ming-Chi Kuo of KGI Securities has a "particularly strong track record" when it comes to predicting Apple's upcoming products.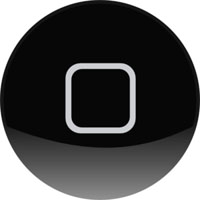 Not only would a fingerprint sensor push Apple ahead of the competition, but Kuo believes it would cause problems for others to catch up. Android and Windows phones typically have multiple buttons below the display. The addition of a fingerprint sensor would cause "intuition issues" for users. In contrast, the iPhone 5S will have only one button, perfect for integration with a fingerprint sensor.
Fingerprint recognition technology is already available on notebook computers, replacing multiple passwords as a method of confirming the user's identity. iPhone owners would be able to effortlessly unlock their devices by simply pressing the home button. Should someone not authorized to access the device come along, results from the fingerprint sensor would deny access immediately.
Although the concept sounds like something Apple would be working on, the iPhone 5S is expected to be a modest upgrade of the current iPhone 5. With test units already in action and an expected release date of summer 2013, the fingerprint sensor is likely to be a feature reserved for the iPhone 6 or beyond.