Submitted by Bob Bhatnagar on
Normally iOS limits the interaction users can have with the filesystem. This has its pros and cons, but if you're trying to download and unzip a file it's definitely a con. The iFile package from Cydia provides desktop-style file system access on the iPhone, iPad and iPod touch.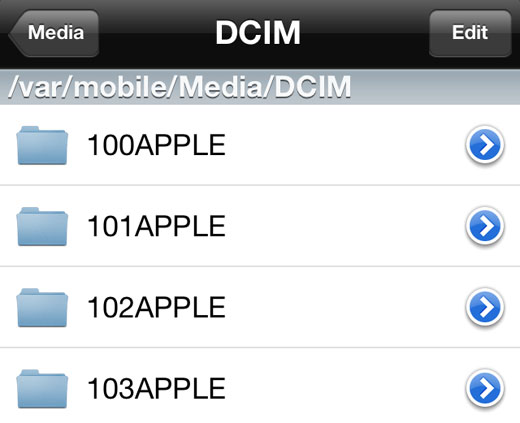 iFile opens up your jailbroken iOS device's files, so you can manage and customize everything much like the Finder does on a Mac. Several file types can be quickly viewed, and zip archives can be created and decompressed.
File sharing is powerful, with options to upload and download files using Dropbox, a web browser, network drive, FTP account, Bluetooth and more. You can even use iFile to mount Apple disk image (DMG) files and see the contents. iFile will integrate with AttachmentSaver, Celeste Bluetooth File Sharing, and Safari Download Manager. The package is the ultimate utility for those looking to give iOS more versatile file handling features.
Those who have purchased Safari Download Manager can save $2.00 on the purchase of iFile. Both tweaks complement each other perfectly, so you can get more out of your iOS device when it comes to downloading, viewing and manipulating files.
iFile is available on Cydia from the BigBoss repo for $4.00 (a free trial is available with basic functionality). Check here for
instructions on how to jailbreak iOS 6.x with evasi0n
. You can also find out
how to purchase and install Cydia tweaks with this guide
.