Submitted by Marshall Walker on
According to a rumor started by PocketGamer, Apple plans to announce a dedicated iOS game controller during an unannounced April press event. Apple purportedly booked a room under a fake name at the annual Game Developers Conference to talk to developers about the unnamed "joypad". PocketGamer claims "multiple sources" have confirmed the report, but no one has actually seen or held a prototype.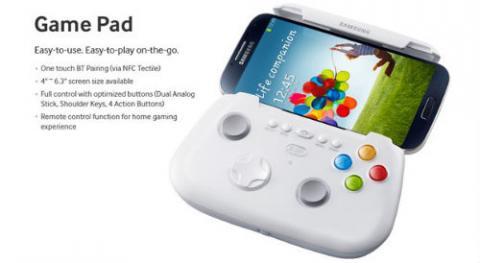 Launching an Apple-branded game controller does seem to make a lot of sense since iOS games are becoming more advanced. However, iOS fans and analysts have been clamoring for a new Apple product since the iPad mini was launched, and rumors of Apple televisions and watches have been running rampant throughout the blogosphere ever since. An official Apple game controller could be a huge disappointment to fans if Apple doesn't announce something more groundbreaking to go along with it. PocketGamer also suggested this could be Apple's reaction to an increase of third-party controllers, or the recently announced Game Pad for Samsung devices.
The Samsung Game Pad is expected to support the Galaxy S4, the rumored 6.3-inch Galaxy Note III, and other future Samsung devices. Having one game pad that supports all devices and games does seem like a smart move on Samsung's part. So it's possible that Apple is taking note, and thinking about doing the same.