Submitted by Chad Shmukler on
UPDATE: The new V-Moda Vibe Duo Control is now available at a reduced price in the iPhoneFAQ store.
A V-Moda spokesperson speaking with iPhoneFAQ has indicated that the makers of the popular Vibe Duo earbuds for the iPhone will release an updated version, likely this month. Though the current Vibe Duo model was made with the iPhone in mind and geared towards iPhone owners, they are compatible with other mobile devices as well. The new addition to the Vibe lineup, called the Vibe Duo Control, is designed specifically for use with the iPhone.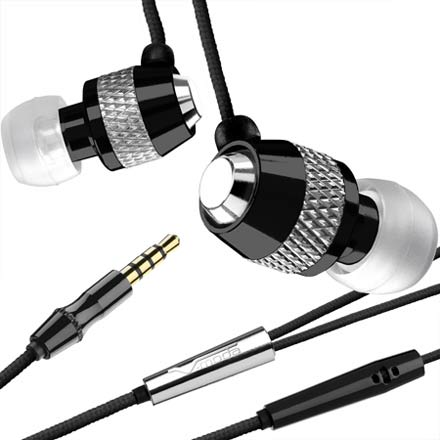 The updated earbuds, like their predecessor, will feature an integrated microphone for talking on the phone but will also include a function button for answering and ending calls and operating the iPod functions within the Apple iPhone.
According to V-Moda, the rationale behind releasing the Vibe Duo with a button-less mic was to first offer a set of new Vibe earbuds that would have universal appeal to any mobile phone owner. V-Moda will also be offering adapters to accomodate universal usage of the earbuds on all phone models. The Vibe Duo earbuds were introduced at the same time the Apple iPhone was released, and retail for around $99.
There's no word on what other feature additions or updates the new model will include, if any. It's safe to assume that the Vibe Duo Control will feature styling similar to the rest of the Vibe product line. Unfortunately, we don't have any word on pricing either, but based on the two-model rationale expressed by V-Moda - you might see the Vibe Duos hold tight at $99 dollars and see the Control model marked up to something around the $129 price point.
As mentioned above, there is no set release date yet, but the Vibe Duo Control is likely to be released this month. If not, expect to see them hit stores shortly thereafter.