Submitted by Chad Shmukler on
A few weeks ago, iPhoneFAQ revealed that V-Moda was going to be releasing a new model in their Vibe lineup of earbuds called the Vibe Duo Control. The new model is essentially an updated version of the iPhone-geared Vibe Duo, with the eagerly awaited addition of a button that provides control of the phone and iPod functionalities of the iPhone.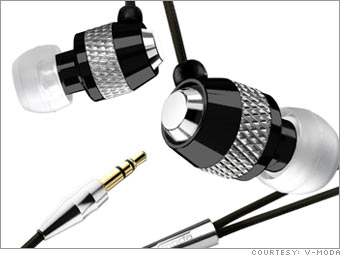 At the time of the announcement, we didn't have much detail to provide about the release date and were forced to speculate about the pricing of the upcoming Vibe Duo Control. Thankfully, V-Moda contacted us with updated information. As it turns out, we overshot on both accounts.
Instead of the $129 price tag we had speculated about, the Vibe Duo Control will retail for
the same price as the existing Vibe Duo model - $99. Whether this will lead to a price reduction for the Vibe Duo, we can't say, but one would have to imagine it will.
We're able to provide a bit more insight on the release date as well. Though we still don't have a fixed date, V-Moda has indicated that the Vibe Duo Control will be available for purchase through the Apple Online Store in "mid September". In other words, any day now.
Once the Vibe Duo Control officially hits the shelves, we'll provide further updates on features and function.