Submitted by Frank Macey on
Fans of the Angry Birds franchise will be happy to know that Rovio's popular Facebook game is coming to iOS on May 2nd. Angry Birds Friends is the next installment in the Angry Birds series of games available on the iPhone, iPad and iPod touch. The Facebook version of the game was launched one year ago and attracts over a million daily users.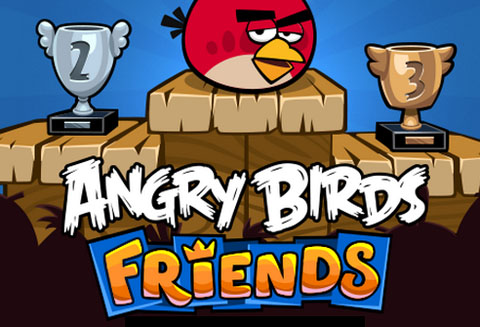 It's not clear whether or not the Angry Birds Friends app will require Facebook Connect to play. Since the game is designed for social interaction, players can create bird avatars, gift power ups to friends, and invite friends to play the game. In addition, many other features will be incorporated into the game including in-app purchases to enhance the experience.
From the official Rovio announcement:
Angry Birds Friends spruces up the classic Angry Birds experience with fun new social features that integrate with Facebook. For the first time ever the fans of Angry Birds can use their mobile to challenge their Facebook friends in weekly tournaments for the coveted bronze, silver and gold crown on the levels. Gather daily rewards, send and receive gifts of power-ups with your friends and brag about your accomplishments.
The app will be available on the App Store starting on Thursday May 2, 2013. Between all of the Angry Birds games, Rovio has clocked almost 2 billion downloads on all platforms, netting a profit of $71 million between game revenues and merchandising.