Submitted by Frank Macey on
A new fee has already been applied to AT&T wireless customers starting at the beginning of this month. Contract subscribers will see an increase of $0.61 per month, per line for a Mobility Administrative Fee. According to The Verge, AT&T told them the fee will "help cover certain expenses, such as interconnection and cell site rents and maintenance."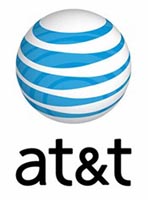 For those who don't feel like doing the math, this amounts to a total of $7.32 per year for the new fee. In a household with four AT&T cellular phones, the total additional cost for four lines amounts to $29.28 per year. While this may not sound like much for the average iPhone customer, AT&T stands to gain close to half a billion dollars from the charges.
According to AT&T, the fees are "consistent with similar fees charged by other carriers." Although the fees are new to AT&T customers, Verizon and Sprint both charge higher administrative fees already. T-Mobile undoubtedly charges similar fees, however these are not itemized as part of the regulatory charges tacked onto the bill. The changes to AT&T billing will apply to both regular contracts and user-paid business accounts (IRU).
AT&T currently has over 70 million post-paid contract subscribers, more than enough to make a small fee add up to large revenues. It's not clear whether or not AT&T subscribers will protest the move, or if they'll even notice the relatively minor change in monthly billing. For those who are not interested in contracts, AT&T recently launched its Aio pre-paid service to compete with carriers including Cricket Wireless and Virgin Mobile.