Submitted by Sammy Snyder on
There doesn't seem to be a need for multicolored iPhones since most people prefer to use a case, but that hasn't stopped the rumor mill from insisting they're a possibility. The Japanese blog Macotakara claims both the rumored iPhone 5S, and low-cost iPhone, will be available in an array of rainbow-like colors this fall.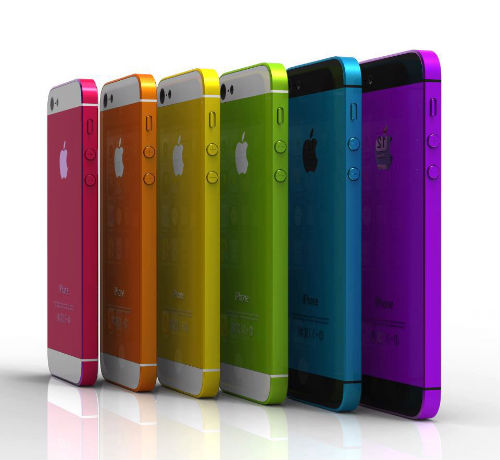 According to the translated report, the low-cost iPhone will ship in white, pink, green, blue, and yellow-orange, and the so-called iPhone 5S will be available in the standard black and white, plus green and gold. A previously leaked image of two rumored iPhone 5S nanoSIM trays also suggests that the new handset will be available in gray.
The next-generation iPhone is also rumored to feature a sapphire crystal fingerprint scanner and an improved 13-megapixel camera. Apple is expected to launch the iPhone 5 this fall, followed by the budget iPhone sometime in 2014.