Submitted by Sammy Snyder on
I decided to cut Siri out of my life a long time ago by installing Google Search on my iPhone instead. Using Google's voice search or the Google search bar is a lot easier than asking Siri three times for an answer she's just going to Google anyway. But no matter how much iOS users ignore her, the Apple voice assistant refuses to go away. Siri has decided to get a makeover, learn a few new tricks, and become a man. If that's not a cry for attention, I don't know what is.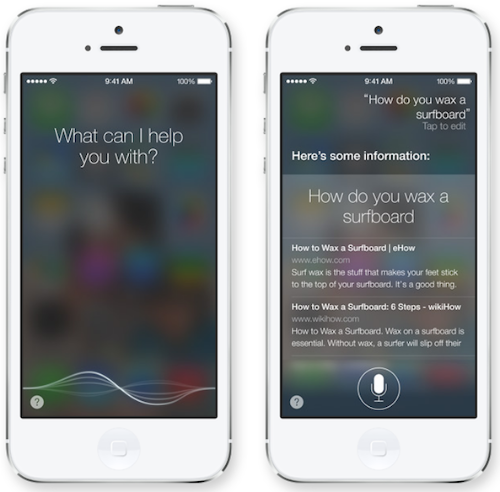 Apple announced at its keynote that Siri will feature a new female and male voice and promised it will deliver faster results and check more sources like Bing, Wikipedia, and Twitter. Not very exciting news if you ask me, however, Siri will also be able to return calls, playback your voicemail, and control iTunes Radio.
I'm not being harsh on Siri, I understand that she is only around three years old. However, Apple's voice assistant has gone through a frustrating growing period, and it's going to take a lot more than checking Wikipedia to woo people back to using this feature. I'm also a little apprehensive about Apple distancing itself from Google in favor of Bing. We all know what happened the last time Apple decided to ditch a Google product, not to mention, Microsoft is not looking too grand after the whole Xbox One debacle.
Accessing your apps, and giving you instant sports scores and movie times are great Siri features, but I'm not sure why adding Twitter results, or a male voice improves the service. So while Apple's operating system is getting a major overhaul, Siri is just getting what she needed to be useful in the first place. A new look, and the ability to check Wikipedia is not converting any Siri deserter like myself.