Submitted by Marshall Walker on
Stick Run Mobile is an endless running game that was created by a 16-year-old student from Germany. The game became a huge hit on Facebook with over 6 million monthly active users, and it's now available for iOS and Android devices. The game is simple, players must avoid dying while running through a randomly generated level. Players can tap the left and right hand sides of their display to slide under and jump over obstacles such as boxes and saw blades... And that's about it.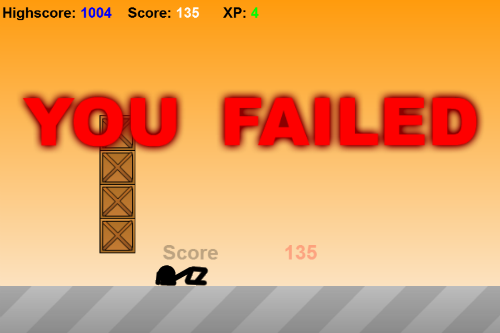 If I've leaned anything from playing Stick Run Mobile it is that I'm a huge failure. The game tosses you right into the fire, and doesn't offer much of a learning curve. I spent most of my time slamming into things, and trying to figure out how to smash through the glass walls without dying. The game also doesn't offer much of a variety when it comes to obstacles or difficulty, making it quite tedious.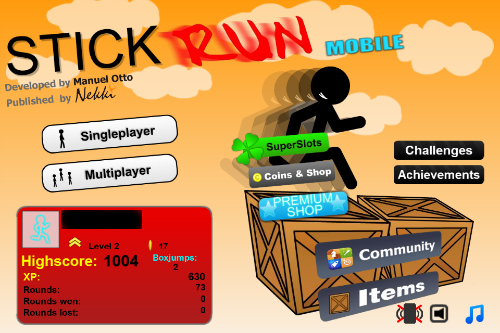 Maybe I'm too old for Stick Run, but I can't figure out how such a simple game can leave me so confused. The entire purpose of the game is to keep running so you can earn more coins to buy more items for your character. However, most endless runners offer a variety of upgrades so you can improve your game play and earn more stuff. Stick Run only has three "PowerUps" and you will need a lot of free time on your hands to be able to earn them. I also don't understand the purpose of earning "XP" if you can't use it to improve your character's performance, and what's so exciting about buying skins for your status box. Maybe it's just me, but wasting hours on a game just to earn a "Pussy Skin" is not an ideal way to spend my free time.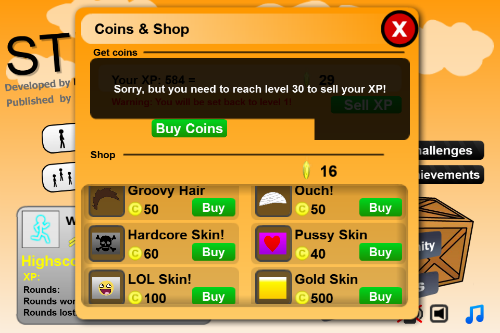 Stick Run
is available in the
App Store
for $1.99, but there are also plenty of other endless runners available for free.