Submitted by Frank Macey on
Now that Apple's official iPhone announcement is only a week away, several photos of the iPhone 5C have leaked showing iPod-like packaging. Besides multiple colors on the exterior of the device, Apple adds the finishing touch of a matching iOS 7 background in the package. Chinese site iapps.im pulled the images down, but not after they were widely circulated on the web.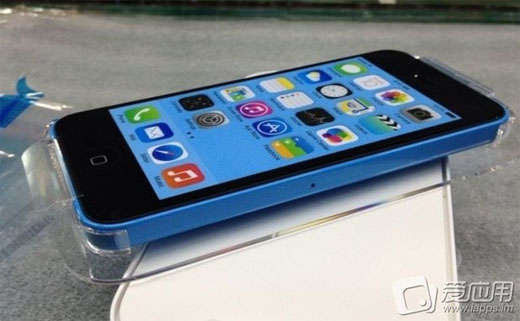 The iPhone 5C is expected to ship with the same internals as the iPhone 5. Instead of an aluminum and glass back, the less-expensive 5C comes with a plastic shell that's available in multiple colors. Pictured above is the blue version, while additional leaked photos show white, pink and yellow variations on the iPhone 5C.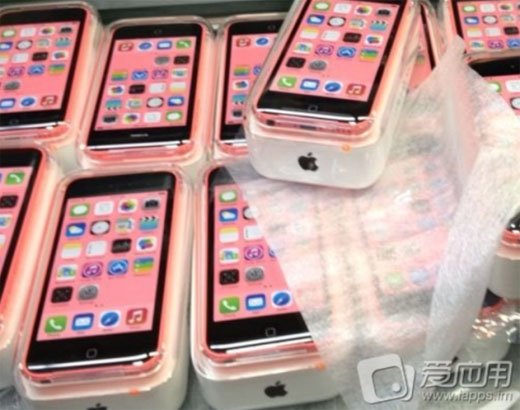 The iPhone 5C has also been spotted in green, matching the rainbow of colors previously leaked. We know the official Apple iPhone event is scheduled for September 10 in Cupertino, so it's no surprise that photos of the assembled iPhone 5C have surfaced. Should Apple launch the device as expected on September 20, the company is likely receiving shipments from Chinese suppliers.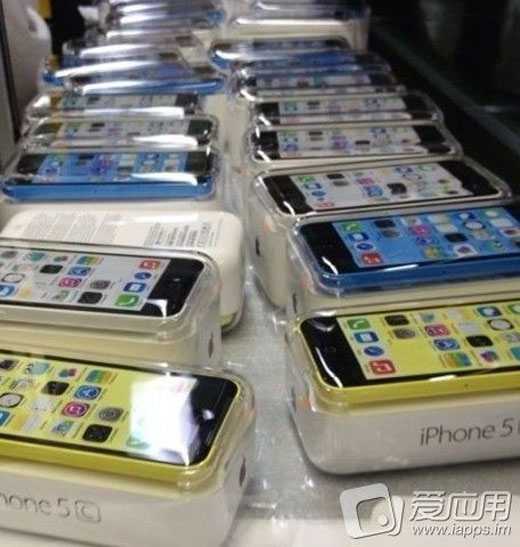 Photos of the iPhone 5C quick start guide and SIM removal tool have also surfaced. Apple is expected to announce both the iPhone 5C and the iPhone 5S next week. The iPhone 5S will continue the metal and glass external design of the iPhone 5, although the handset is said to be
shipping in two new colors
.