Submitted by Sammy Snyder on
The first day of enrollment for ObamaCare (aka the Affordable Care Act) has not been going very smoothly. Heavy internet traffic has caused delays with the healthcare.gov website, and glitches have made it impossible for people to create accounts and access the health insurance exchanges. While Federal officials claim the system is working, albeit very slowly, Americans are being told by agents at the Customer Service Center that the system is broke, and that they should try again tomorrow .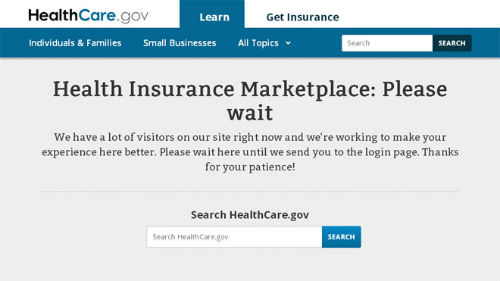 President Obama even went as far as to compare the healthcare.gov issues to an Apple product launch:
"Apple rolled out a new mobile operating system, and within days, they found a glitch, so they fixed it. I don't remember anybody suggesting Apple should stop selling iPhones or iPads or threatening to shut down the company if they didn't. That's not how we do things in America. We don't actively root for failure. We get to work, we make things happen, we make them better, we keep going."
Both Obama and Federal officials have promised that they are working hard to "make adjustments as needed and improve the consumer experience," but as of right now, things are looking kind of bleak for healtcare.gov. Americans seeking information about their health insurance options under the Affordable Care Act better prepare themselves for the long haul, because the Federal government is not Apple, and it may be a few days or even weeks before all the kinks are worked out. So fire up your iPhones and iPads and download these apps to help yourself get through the tedious process of applying for ObamaCare.
Dead Defence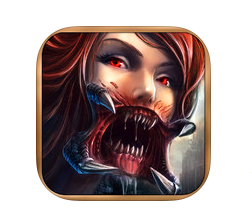 If you think the healthcare.gov delays are frustrating, I dare you to give
Dead Defence
a try. The tower defense game is seemingly impossible to play, and will have you pulling your hair out within minutes. You'll spend hours trying to figure out:
-How to upgrade your towers
-How you earn money for upgrades
-Why you get bonuses after some levels but not others
-Why you can place the same exact towers in the same spots but have different results
-What exactly the Frost tower does
Dead Defence is free to download from the App Store, and compatible with all current iOS devices.
VOTE!!!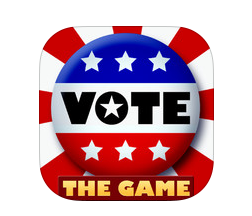 You can take out your dissatisfaction with ObamaCare by beating up the man who created it. VOTE!!!, from the creators of Infinity Blade, is a little outdated, but it does allow you to challenge President Obama to a "comedic cartoon-style political slugfest". Players can outfit Mitt Romney with different weapons and outfits to take on Obama in three stages: the debate stage, the White House lawn, and the Oval Office. The object of the game is to avoid getting hit by your opponent in each 60-second "debate", the person with the most points at the end wins. Weapons include the Constitution, the Balloon of Justice, and there is even a power boost called Health Care.
VOTE!!! is available from the App Store for $0.99, and it is compatible with devices running iOS 4.0 or higher.
Pet Baby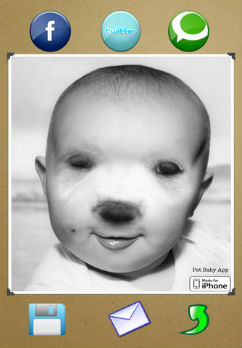 You can always take pictures of your favorite pet and merge its face with a human baby while you wait for those website glitches to get ironed out. The Pet Baby app allows you to see what your pet will look like if it was a real human infant. Here is the app's one lonely review from the one lonely person who was dumb enough to download it:
"I bought the app after reading about it in a magazine. It was 98 cents, so I figured it had to be worth at least a dollar. I was wrong. The app is so basic. You only have one photo you can play with. The buttons are slow to react. You cannot edit/resize/tilt pictures before putting them on the baby. And worst part is you cannot use an existing pic of your pet. Do you know how hard it is to get your puppy to sit still and take a pic at the perfect angle???! refund please."
Pet Baby is available for $0.99 from the App Store.
AP US Government & Politics Exam Prep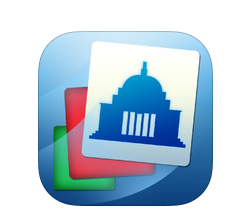 Want something a little more serious to pass the time? How about studying politics with the AP US Government & Politics Exam Prep from Brainscape?
The app includes more than 600 dynamic flashcards that will help you bone up on the "foundations of American government to modern foreign policy." The app is $14.99 and includes a really long description that will also help suck up a few minutes of your time.
Watch Paint Dry
Okay, this is not an iPhone app, but it is real!