Submitted by Marshall Walker on
The best way to save battery life while using iOS 7 is by turning off everything you don't use. For example, the parallax effect may be neat, but what good is the illusion of 3D when your phone is dead? Or do you really need your phone to automatically update all your apps? Here are a few iOS 7 features you may want to disable or limit so you can get more use out of your battery.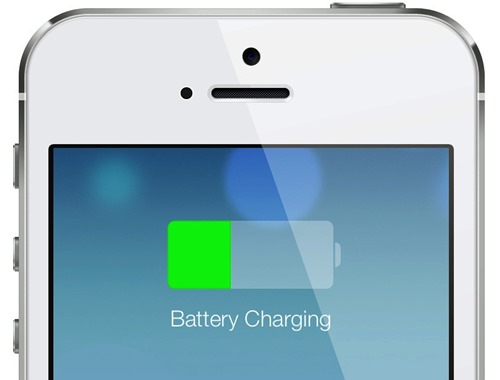 Turn Off Parallax
You can turn off the parallax effect by navigating to Settings > General > Accessibility > Reduce Motion > OFF.
Turn Off Auto Downloads
You can go back to manually updating your apps by navigating to Settings > iTunes & App Store and scrolling down to Automatic Downloads.
Turn Off AirDrop
Turning off AirDrop will stop your phone from constantly searching for other iPhones or iPads nearby. Swipe up from the bottom of your display to open up Control Center and double tap on the AirDrop logo to disable it.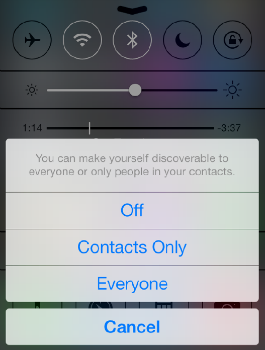 Disable Frequent Locations, Location-Based iAds, and Popular Near Me
Your iPhone is always checking where you are so it can provide location-based information. This not only eats up a lot of battery but it can also be pretty useless at times. To turn this off go to Settings > Privacy > Location Services and scroll down to check off what location-based features you want to disabled.
Set Mail to 15 or 30 Minutes
You can set your phone to check for new email every 15 minutes, 30 minutes, or hourly. Go to Settings > Mail, Contacts & Calendars > Fetch New Data and then choose from there. You can also completely shut it down and check for new emails manually.
Get Rid of Siri
If you've given up on the digital assistant then it is time to pull the plug. It's nothing personal, but why waste the battery power for a novelty you don't use? Navigate to Settings > General > Siri and tap the toggle button to put her to sleep.
And don't forget the basic of all battery saving trips like turning down your brightness (you can now do this from the Control Center) and disabling Bluetooth and Wi-Fi.