Submitted by Anders Batten on
Before announcing its new World of Warcraft expansion Warlords of Draenor at Blizzcon 2013, Blizzard revealed that its free-to-play card game Hearthstone Heroes of Warcraft will also be available on the iPhone and Android devices. The game was originally only expected to land on Windows, Mac and the iPad. The mobile version will launch after the desktop version sometime in Q2 of next year.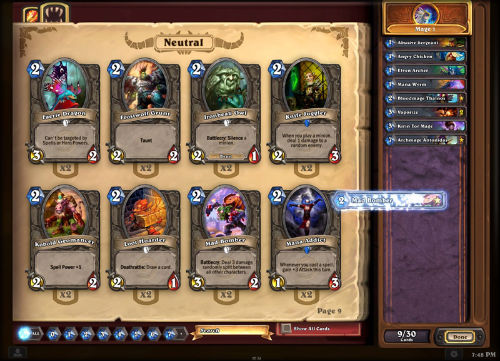 Hearthstone is a Magic: The Gathering-like digital collectible card game where players can battle as one of nine Warcraft heroes. Players will be able to earn free cards while playing the game, and will also be able to purchase additional card packs as in-app purchases, or by using their Battle.net balance.
"Sheathe your sword, draw your deck, and get ready for Hearthstone – the fast paced strategy card game that's easy to learn and massively fun. Start a free game on Battle.net and play your cards to sling spells, summon creatures, and command the heroes of Warcraft in duels of epic strategy."
Anyone can play Hearthstone for free, and Blizzard promises that the game will be friendly to strategy card game or Warcraft novices. You can learn more about Hearthstone Heroes of Warcraft at the official website.