Submitted by Marshall Walker on
OMG: TD fans who have their app updates set to automatic, or just don't check them that often, should check them today. Yodo1 Games has released OMG: TD version 1.0.6 featuring 7 brand new ice levels. The update also brings a new boss, Typhon, and two new gods, Dionysus and Athena.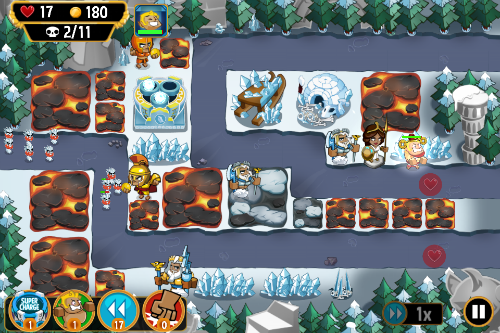 The new levels are not easy and feature new enemies such as the Black Sheep, who can jump over your hero and Hades' ghosts. Other new enemies include Battle Frost Dragons, Snow Bros, Emperor Penguins and Ice Snails. But don't worry, you also have two new inventions, the "mine cart" and "freeze," to help you along the way.
AND that's NOT all!
The new update also adds three new tiers of achievements and five new hats! OMG: TD version 1.0.6 is available as an OTA update for existing users, or for free on the App Store for new players.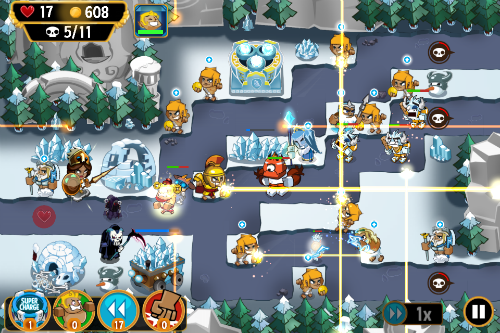 OMG: TD
is a tower defense game where you command Greek gods to stop hordes of monsters from destroying your temple. It is compatible with all devices running iOS 5.0 or later.