Submitted by Bob Bhatnagar on
The list of commands recognized by Siri gets longer with every major iOS update. Many of the best features of Siri can easily be overlooked or forgotten. One thing Siri can assist with is checking up on new messages and email. This is especially helpful in a hands-free situation such as driving.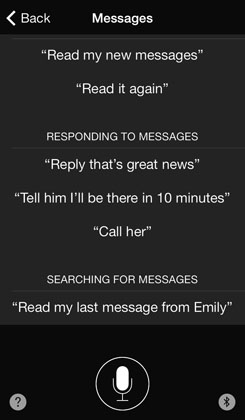 When it comes to email, simply activate Siri by holding the home button and say "read my email." New messages will appear and Siri will begin to read everything out loud. By everything, that means the date, sender, receiver and all text within the message body. While this can be tedious, it beats taking your eyes off the road.
After the message is complete, Siri will ask if you're interested in crafting a reply. Should the answer be yes, then Siri will allow you to dictate the content of the new email message and send it off. When it comes to text messages and iMessages, Siri can also let you know about these. The command "read text messages" will look for new arrivals and read the latest message. Replying follows the same procedure as with emails.
So far, integrated support for reading Facebook or Twitter messages is not a reality. But if Siri can read emails and text messages then we can expect more apps to be added in the near future.