Submitted by Marshall Walker on
Square Enix has released a brand new Final Fantasy game for iOS devices which takes place seventeen years after Final Fantasy IV. Final Fantasy IV: The After Years begins with a journey called "Ceodore's Tale." Players must complete the original quest to unlock six additional characters with six different tales of their own. Players can then complete each character's tale in any order that they choose.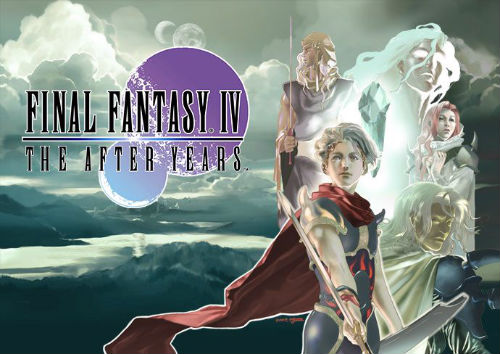 The sequel features the same active time-battle system seen in the other iOS Final Fantasy titles, "lunar phases" where the cycle of the moon affects the outcome of battles, and the ability to combine party members strengths to unlock "Band abilities." The game also includes the usual Game Center and fullscreen support.
Final Fantasy IV: The After Years is now available for $16 on the App Store . It supports all iOS devices running iOS 4.3 or later.
Story:
"Seventeen years have passed since the war's end, and the son born to King Cecil and Queen Rosa of Baron has grown into a young man. Prince Ceodore has enlisted in the airship fleet known as the Red Wings, eager to meet the expectations demanded of his blood and station. Yet once more another moon has appeared in the sky, and with it vast hordes of monsters intent on destruction. The brief peace enjoyed by the Blue Planet now stands threatened under the shadow of impending catastrophe.