Submitted by Frank Macey on
iPhone and iPad gamers will be able to enjoy Final Fantasy 4 from Square Enix in just two weeks. An official release date of December 20 will bring the updated title to iOS for an introductory sale price. After the intro period the developer is expected to set App Store pricing at $17.99 for the premium Final Fantasy experience.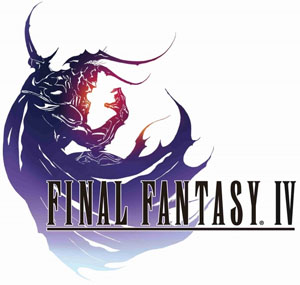 Unlike the original title, which launched in 1991 on the Super Nintendo Entertainment System, the iOS version will feature upgraded 3D graphics. The new look is based on the Nintendo DS version of Final Fantasy IV, which made the jump from two-dimensional graphics to 3D in 2008.
Final Fantasy IV joins previously released titles in the series including Final Fantasy I, II, III and Final Fantasy Dimensions available on the App Store. TouchArcade reports that the gaming controls and framework in Final Fantasy 4 will be similar to the third iOS title in the series. This is great for FF fans who are looking for continuity between the mobile games.
Some of the FF titles are on sale in the App Store until December 14. December has been a busy month for iPhone gamers, with the release of several high-profile titles including Modern Combat 4, Grand Theft Auto Vice City, and new levels in Angry Birds Seasons.