Submitted by Frank Macey on
Yelp users have already become accustomed to making reservations through OpenTable right on their iOS devices. The latest update expands this ability by adding SeatMe to the mix. Now restaurants, bars and lounges using this service are reservable directly from the Yelp application.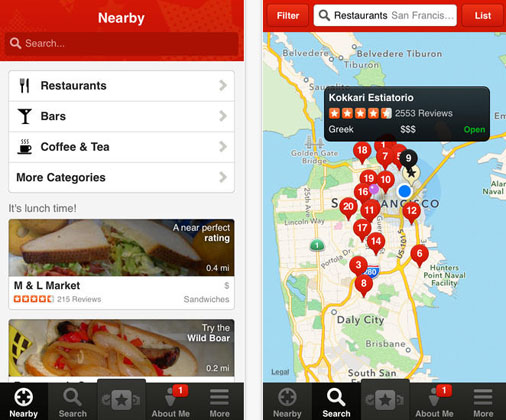 Version 7.3.1 of the Yelp app is free on iTunes and provides instant access to reviews and information about local businesses in your vicinity. Yelp acquired OpenTable competitor SeatMe in July, which is billed as a low-cost option targeted at establishments that still use paper reservation books. The addition of SeatMe will make Yelp even more convenient for those looking to grab a table in the app.
According to the Yelp Official Blog:
Over 117 million average monthly unique visitors (as of Q3 2013) are turning to Yelp to help them decide where to go to spend their hard earned dough and the SeatMe reservation feature is yet another way to help consumers seamlessly close that loop between discovering a great local business and experiencing the best that business has to offer.
When it comes to beverage-only options, 20 percent of SeatMe venues are bars and lounges. Yelp even makes a point of selling the service to restaurant owners, stating that "Restaurants and bars love SeatMe because of their flat fee structure and no 'per diner' fees." It will be interesting to see where the partnership between OpenTable and Yelp is headed, should SeatMe continue to become more popular.
In any case, grab the Yelp update for more online reservation options.