Submitted by Marshall Walker on
Spotify announced today that its mobile app will now be free on iOS and Android devices. The free version of the popular music streaming service was previously only available on desktop browsers. Just like Pandora, the free service will be supported by advertisements, and it will only give users access to specific select tracks. The new service will begin rolling out to mobile users starting today.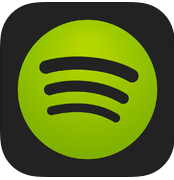 You will still need a premium account if you want an ad-free experience or other benefits like offline listening. A Spotify premium plan costs $9.99 per month and gives you the ability to play any song at any time.
Spotify CEO Daniel Ek also announced that they have inked an exclusive deal with Led Zeppelin, and that the service will now be available in twenty new markets like Bolivia, Bulgaria and Chile.
The Led Zeppelin announcement comes one year after Spotify signed a similar content distribution agreement with Metallica, which is interesting since both bands have had a rocky history with music streaming services. Metallica drummer Lars Ulrich famously sued Napster back in 2000 before burying the hatchet with Napster co-founder Sean Parker at a Spotify press event in 2012.
You can download the Spotify app for free from the
App Store
. It is compatible with the iPhone, iPad, and iPod touch, and requires iOS 6 or later.