The ever popular Star Wars role playing game Knights of the Old Republic, which made the jump from PC/game console to the iPad back in May, became available on both the iPhone (4s or newer) and iPod Touch (5th generation) today.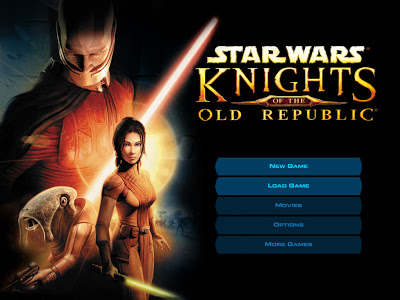 Game publisher Aspyr Media brought KOTOR to the iPad to commemorate the game's 10th anniversary, and today's update (1.1) includes universal support along with several other enhancements. Aspyr's Vice President of Publishing Elizabeth Howard remarked, "To be able to bring this timeless classic to even more players is
our way of showing continued thanks for all of the support we've been shown from KOTOR's unrelenting fans."
Other items in the update include:
Improved Graphics - Shadows are now enabled for all Retina iPad models and the iPhone 5s.
Enhanced Lighting - Bloom effects are now enabled for iPhone 5s and iPad Air models.
Widescreen Support - Play the game on iPhone and iPod touch in true widescreen for a more cinematic experience.
Updated UI - The game's interface and text have been optimized for iPhone and iPod touch screens.
Controller Support - Experimental implementation for "Made for iPhone" controllers (iOS 7 only).
The Star Wars: Knights of the Old Republic update is free for all current users, otherwise it is available for $4.99 (for a limited time only) from the App Store.