Submitted by Anders Batten on
T-Mobile CEO John Legere recently created a social media storm after his company sent out emails urging BlackBerry users to switch to the iPhone 5s. The backlash caused BB CEO John Chen to pen a blog post condemning Legere for not speaking to him before launching a "clearly inappropriate and ill-conceived marketing promotion." How did T-Mobile respond? By offering BlackBerry users $250 if they trade-in their current device for a new model: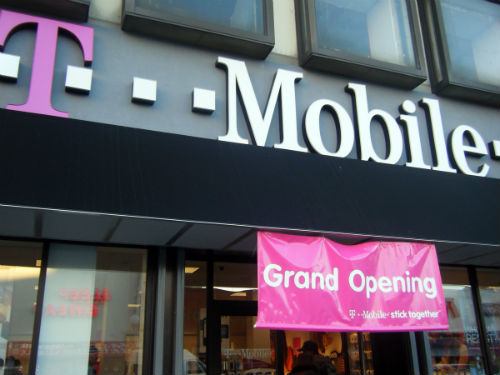 "Starting this Friday, we're offering $200 credit toward a new device when you trade in your current BlackBerry and upgrade to one of the latest, greatest devices. Purchase any device we offer at T-Mobile. It's that simple. Bring in your old, working BlackBerry and we'll give you $200 toward a new BlackBerry or any of our other state-of-the-art smartphones.i In addition, for those existing T-Mobile BlackBerry customers trading-in and choosing a new BlackBerry Q10 or Z10, we're offering an ADDITIONAL $50 off the purchase price of that new BlackBerry. These offers will be available for a limited time.
Legere also suggested on Twitter that Chen call him instead of blogging his feelings the next time he is upset with T-Mobile's marketing tactics.
"If you want to stay on #blackberry, our offer is the best out there. Feel free to call me next time, Chen!
Legere ruffled AT&T's feathers in January after he crashed the carrier's CES party and accused them of copying T-Mobile's business practices. T-Mobile also announced earlier this year that they would pay anyone's early termination fees if they break their contract and leave their current mobile provider.