Submitted by Bob Bhatnagar on
Looking for a unique way to open iPhone applications? Gestr is a jailbreak tweak that makes it possible to assign custom gestures to individual apps. While the method is mostly just interesting, it can provide a convenient shortcut depending on the configuration.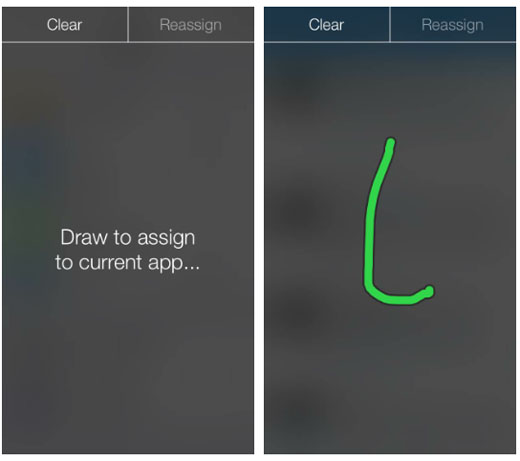 Once installed, the Gestr interface is assigned to an Activator action. When the Gestr interface opens, the majority of the screen can be used to draw a custom gesture with one finger. Buttons at the top of the frame are used to clear or assign gestures linked to apps.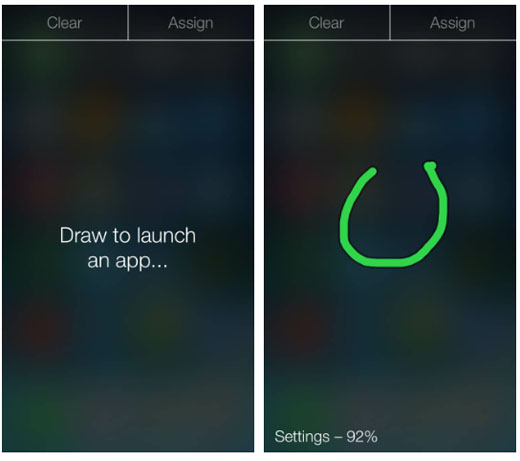 To assign a gesture to an application, the app must be opened first. With the app already launched, enter the Activator action to pull up the Gestr interface. Touch the Assign button and draw the custom gesture on the Gestr frame. Once a custom gesture is assigned to an app, opening the Gestr interface and drawing this gesture automatically launches the app.
To clear a custom gesture linked to an app, just reverse the process. Open the app, enter the Activator action to pull up the Gestr interface, then tap the Clear button.
Gestr is available from Cydia on BigBoss repo for $1.49. Check here for instructions on how to jailbreak iOS 7.x with evasi0n 7. You can also find out how to purchase and install Cydia tweaks with this guide.