Submitted by Bob Bhatnagar on
One of the advantages of the Control Center and Notification Center in iOS is their accessibility. Pulling up one or the other can be accomplished from anywhere, by dragging up or down from the edge of the display. Apple has cleverly prevented these items from being accidentally invoked while a full-screen app is in progress, such as a game.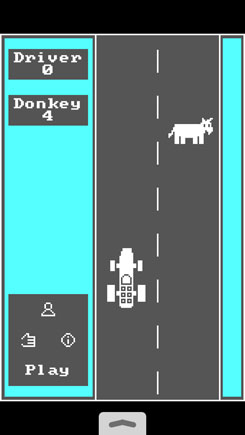 Grabbers are the first thing to appear when an app is in full screen mode. Once the grabber appears, it must be dragged directly in a second step before the Notification Center or Control Center will slide out. Grabbers are built into iOS, but for those who are not fans of grabbers, they can be turned off with the free jailbreak tweak NoGrabber.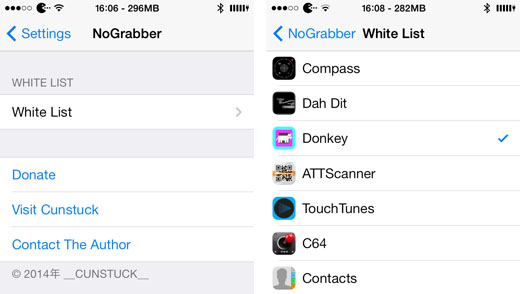 Once installed, NoGrabber works by setting up a White List of apps under Settings -> NoGrabber. In other words, all apps are set by default to hide grabbers. To add grabbers to a specific app, it must be selected on the White List. Apps with a blue check next to the name in the White List will behave normally, showing a grabber in full screen mode.
NoGrabber is available on Cydia from the BigBoss repo for free. Check here for
instructions on how to jailbreak iOS 7.x with evasi0n 7
. You can also find out
how to purchase and install Cydia tweaks with this guide
.