Submitted by Marshall Walker on
After changing the way mobile providers dealt with cellphone subsidies, T-Mobile has now decided to "abolish consumer overages". The mobile carrier today announced part three of its new three part Un-carrier movement. Part one involved rolling out the company's Starter Plan which gave "value-conscious Americans" unlimited talk, text and up to 500MB 4G LTE data for only $40. Part two, entitled "Operation Tablet Freedom," allowed tablet owners to save money while upgrading to a 4G LTE model.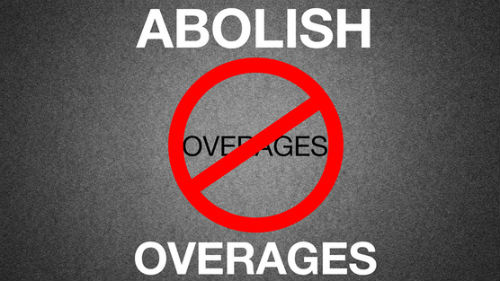 Part three challenges AT&T, Verizon and Sprint to eliminate overage penalties. John Legere, president and CEO of T-Mobile, who says "overage fees are flat out wrong," has created a petition on Change.org asking all wireless carriers to abolish their "greedy, predatory" practices.
"Charging overage fees is a greedy, predatory practice that needs to go," Legere said in the T-Mobile press release. "Starting in May for bills arriving in June - regardless of whether you're on Simple Choice, Simple Starter or an older plan, we're abolishing overages for good. Period."
Instead of being charged a higher price for going over their allotted usage users will now have the option to buy more data, or deal with throttling until their next billing cycle.
Legere says the worst part about overage fees is that they normally affect customers who "can least afford them".
"As an advocate for consumers, we're putting a stop to that. I personally won't be satisfied until we obliterate this shameful practice from the entire wireless industry," said Legere.