Aside from the WWDC kickoff, the big news on everyone's mind today (at least shareholders' minds) is the 7-to-1 stock split that will affect all shareholders of record at market closing time. Everyone holding one share of Apple (NASDAQ: AAPL) at that point will be holding seven after the market closes this Friday, June 6. Shares will begin trading on a split-adjusted price beginning Monday, June 9. This prompts a question: What happens to shares bought between today and Friday? The split will still take place, it will just take a bit longer for your brokerage account to be credited with the additional shares.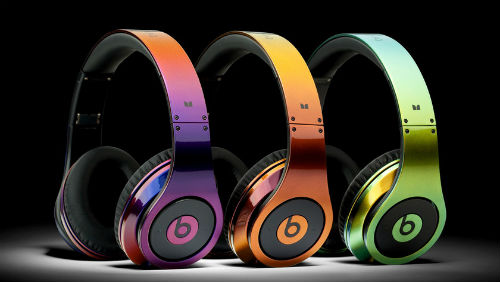 The big news of last week was Apple's agreement to purchase Beats Music. The acquisition of the subscription streaming music service, as well as Beats Electronics, which produces high end audio equipment like the "b" headphones, will finalize in
the fall and cost the company $3 billion. Co-founders Dr. Dre and Jimmy Iovine will take as yet undisclosed positions at Apple.
It was announced last week that the iPad Air and iPad mini with Retina display will both join NTT DOCOMO's lineup as of June 10. Japan's largest carrier will begin accepting pre-orders today.
Goldman Sach's analyst Bill Shope
raised Apple's target price
on Friday, from $635 to $720. He points to Apple's recent trend of setting 52-week highs on a regular basis as one reason, and his expectations of big things from WWDC 2014 as another.
It was confirmed last week that Foxconn will manufacture 70% of the 4.7" iPhone 6 handsets, while Pegatron will handle the other 30%. Wistron will take over the manufacture of iPhone 5 models. Manufacture is slated to begin in July for the 4.7" model and in August for the 5.5" phablet size iPhone.
IDC has lowered its tablet sales forecast for 2014, from 260.9 million sales to 245.4 million. The research firm cites analysis that shows "phablets" are cutting into tablet sales and the fact that people aren't upgrading their tablets as often as was originally anticipated as its reasons.