Submitted by Sammy Snyder on
Apple has added nine new automobile manufacturers to its CarPlay partners list. The new additions include Abarth, Alfa Romeo, Audi, Chrysler, Dodge, Fiat, Jeep, Mazda and Ram. This brings Apple's total committed partners to 29. CarPlay will be available with Ferrari, Honda, Hyundai, Mercedes-Benz and Volvo models sometime in 2014, before the rest of the manufacturers on the list catch up in 2015.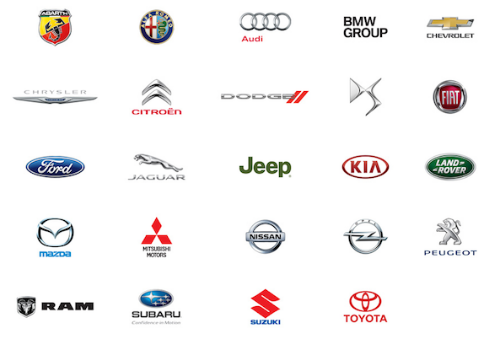 The service was introduced last year as "iOS in the Car" before being renamed and unveiled at the Geneva Motor Show in March 2014. Volvo demoed its CarPlay integration in the new XC90 SUV at the event.
CarPlay allows iOS users to access Apple services such as Siri, Maps and Music from the dashboard of their car using a touchscreen. The service is available on all iPhone 5 devices running iOS 7.1.1 or later.
Apple also recently announced that CarPlay will support MLB.com At Bat along with other services such as Beats Radio, iHeartRadio and more.
iOS 8 will add a
touchless wake option
to Siri when users speak the prompt "Hey, Siri," much like Google's hands-free "Okay Google" feature found on some Android devices. This will allow users to use Apple's digital voice assistant without the need to touch their device while in their cars.