While many analysts have pointed to September as the start of mass production of the highly anticipated iWatch and a launch date some time in October, KGI Securities analyst Ming-Chi Kuo, who has a reputation for accurate predictions regarding Apple products, sees things differently.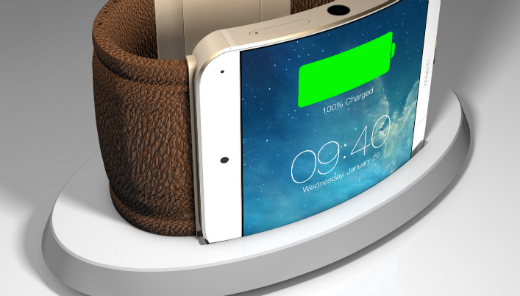 In a recent research note, Ming-Chi Kuo wrote, "We have pushed back our estimated time of iWatch mass production from late-September to mid-/ late- November. We also lower our forecast of iWatch 2014 shipments by 40% to 3mn units." The delay is largely due to complexities/difficulties that the iWatch is presenting in both
hardware and software engineering.
According to Ming-Chi, the iWatch will sport a flexible AMOLED (active-matrix organic light-emitting diode) display that will be covered with sapphire glass and have high waterproof standards. Sapphire glass is an extremely hard and durable material that is only surpassed by diamond on the hardness scale. It is currently used to cover the Touch ID sensor on the iPhone 5s. Apple has never deployed an AMOLED display in a consumer product, nor has it done so with sapphire glass in such quantities.
On the software side, the iWatch will have a multitude of health related sensors that will integrate with the iOS 8 Health app. Part of the challenge, according to Ming-Chi, is properly fitting iOS 8 to such a small display while maintaining interoperability with larger screen devices like the iPhone and iPad.
The push back is in regards to mass production of the device. A few suppliers will still forge ahead, so an October launch date is still expected.