A report in today's Economic Daily out of Taiwan (spotted by G4Games) claims that Apple's highly anticipated iWatch will launch with three models. The models will vary by size and shielding. The report also claims that the rumored iPad Pro is still in the works and may be official by the end of the year.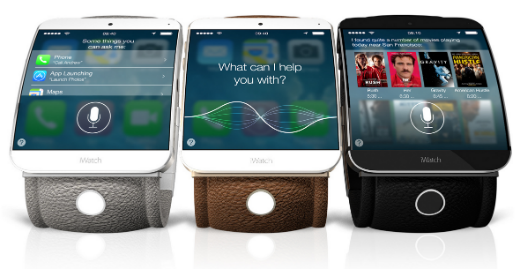 According to the publication, one model will sport a 1.6" touchscreen panel while the other two will have larger 1.8" screens. Earlier rumors have claimed sizes ranging from 1.3" up to 2.5". The two larger sizes will differ by their screen material - one will employ sapphire glass, which is a super hard material that is scratch resistant.
The report also claims that the touch sensors in all three models and the iPad Pro, which are currently indium tin oxide, will be replaced with silver nanowire ink sensors. Silver nanowire ink offers higher conductivity, which will work better with a sapphire glass screen than ITO. It is also flexible, so Apple will be able to use it with flexible panels like LG's OLED display.
The Economic Daily also indicated that we can expect the iWatch to launch in this year's third quarter, which contradicts a recent report from KGI Securities analyst Ming-Chi Kuo. Ming-Chi originally estimated the iWatch launch date to be sometime in late September, but recently changed his estimate to late November due to production difficulties involving both hardware and software. Incidentally, he also believes the iWatch will sport a flexible AMOLED display.