Submitted by Frank Macey on
The Fire Phone was released on the AT&T network this week, roughly a month after the official announcement took place. Amazon is looking to compete with the likes of Apple, Samsung and others in the smartphone segment with a unique feature set. Initial reviews are already in, and the Amazon Fire Phone sounds less than groundbreaking.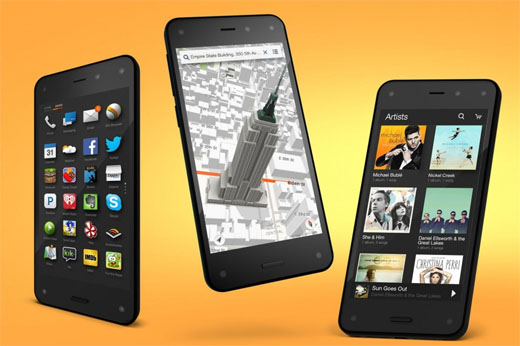 At launch, the Fire Phone will come in 32GB and 64GB flavors for $199.99 and $299.99 respectively, with unlocked versions starting at $649. The device is exclusive to AT&T for the time being. According to some reviewers, those who are Amazon Prime subscribers or who often use other Amazon services will see more benefits from the Fire Phone.
Fire Phone also provides excellent customer service for those who need help learning to use it. Otherwise, it sounds like the Fire Phone does not impress like some of Amazon's existing devices, such as the Kindle Paperwhite. Here are some early opinions:
"Amazon's first smartphone is a series of interesting ideas in a package that is somehow much less than the sum of its parts." -- The Verge
"In an alternate universe, it's possible to see how a dirt cheap Fire Phone touting Firefly as its killer feature could have filled some sort of niche need for technology averse Amazon junkies. But as it stands — a premium quality phone with decent but not great software that attempts to hang its hat on a mainly on a gimmick — the Fire Phone isn't something you want in your pocket." -- Gizmodo
"As with Firefly, I expect that Dynamic Perspective might become more useful as developers add support. But right now, like a splashy new coat of purple paint, Dynamic Perspective feels like a difference merely for the sake of being different." -- NY Times
Time will tell how Amazon's first smartphone fares in the market, and how everyday users react to its flagship features, Firefly and Dynamic Perspective. With the iPhone 6 slated to launch in September with a larger display, Amazon will be facing some well-established competition.