Submitted by Bob Bhatnagar on
The independent and nonprofit magazine Consumer Reports sent some mixed signals after testing the iPhone 4. Reception issues resulting from touching the lower left corner of the device have been verified in Consumer Reports' labs. First the bad news. The magazine said it "can't recommend" the iPhone 4 due to the problem, which they cited as a design flaw in the external antenna.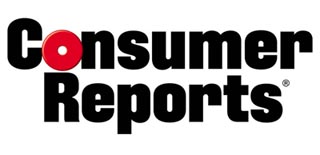 When held so that a gap between the two antennas is covered the signal drops up to 20dB, which Consumer Reports explains is "enough to drop a call." Reception problems were improved with the addition of non-conductive tape to the affected corner of the iPhone 4, which prevents the metal from coming in contact with the user's hand.
Consumer Reports called out Apple for its iPhone 4 software fix, stating that the problem is actually a hardware issue that doesn't affect other iPhones or smart phones. Even though this sounds like a serious problem, the magazine simultaneously ranks the iPhone 4 at the top of its smart phone list.
iPhone 4 takes the prize with 76 out of 100 overall points, which puts it squarely in the "very good" category. The closest competitors are tied for second place with 74 overall points: the iPhone 3GS and the HTC Evo 4G on Sprint Nextel. According to Consumer Reports, the iPhone 4 edges out both of these devices with better voice quality, and has better battery life than the HTC phone.
The high scores are thanks to the iPhone 4's "excellent" ratings in display, navigation, web browsing, multimedia, and battery life. Phoning and messaging are rated "very good" with voice quality achieving a "good" rating. The lowest rated smart phone on the list earned 57 out of 100 points.
So there you have it. The iPhone 4 is the best smart phone on the list, except Consumer Reports can't recommend it until Apple fixes the antenna design flaw.