Submitted by Bob Bhatnagar on
There's no shortage of jailbreak tweaks that revolve around customizing the look and feel of iOS. One of the main changes that can be made for maximum impact is to simply change system colors. Chroma makes re-tinting iOS interface elements a one step process on jailbroken devices.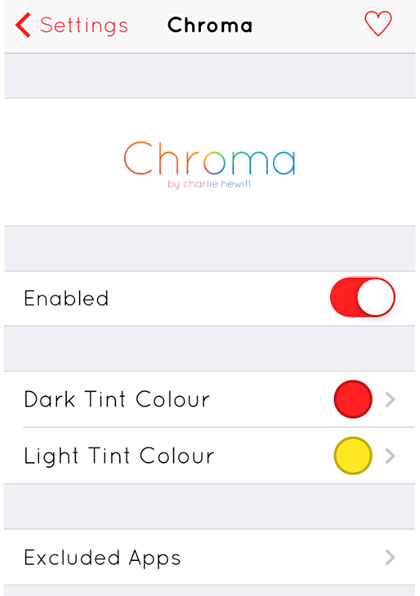 Described as a simple and lightweight UI theming solution, Chroma provides a straightforward way to customize system-wide color tint from a single settings panel. Once installed, Chroma provides options to select custom colors for dark system tint and light system tint arenas. In addition to color selection, hue brightness can be adjusted with a slider.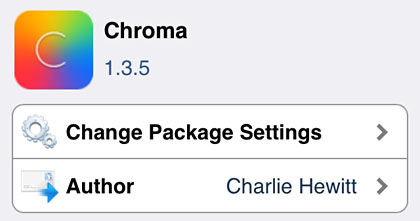 Individual apps can be excluded from the new color scheme, preventing Chroma from altering their default UI colors. Otherwise, changes will take effect across iOS right away. According to the developer, restarting the device is recommended to ensure all changes are properly applied. Everything from Messages to settings toggles will take on the new flavor thanks to Chroma.
Chroma is available on Cydia from the ModMyi repo for free. Jailbreaking
iOS 7.1.x is now possible with Pangu
. Check here for
instructions on how to jailbreak iOS 7.0.x with evasi0n 7
. You can also find out
how to purchase and install Cydia tweaks with this guide
.