Apple (NASDAQ: AAPL) trading showed some increased activity early last week as share prices closed at an all-time high of $100.53 on Tuesday. Previously the highest price was $100.30 (adjusted for the 7-to-1 stock split). The bump was likely due to optimism from Morgan Stanley analyst Katy Huberty. In a note to investors, she wrote that iPhone 6 sales should be strong, but more interestingly, she expects Apple to ship 41 million iWatches by the end of the year, and possibly as many as 60 million. She also expects both products to enjoy healthy margins. Share price continued to rise for the rest of the week, closing on Friday at $101.32.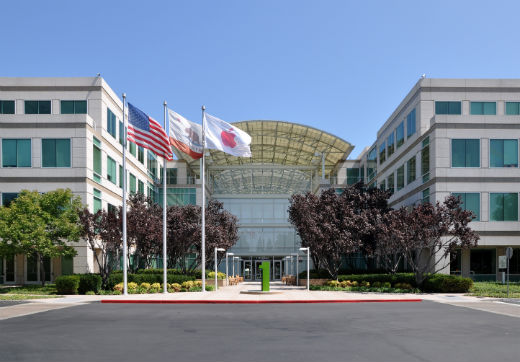 Morgan Stanley wasn't the only firm with a positive outlook on Apple. RBC analyst, Amit Daryanani, though he still holds his forecast at 56 million iPhone 6 sales before the end of the year, believes that new supply chain data could point to 70 to 80 million shipments by the end of 2014.
While Morgan Stanley's Katy Huberty expects anywhere from 40 to 60 million iWatch shipments before the end of the year, KGI Securities' Ming-Chi Kuo wonders if there will be any shipments before 2015. Ming-Chi believes that supply chain data suggests that there will either be a limited iWatch launch late in 2014, or it may be pushed back to 2015 altogether.
A new set of job listings shows that Apple is still focused on VoLTE, or Voice over LTE technology. This would allow for voice calls to go over the LTE data network, which would improve both call quality and connection speed. iOS 8 may include support for VoLTE after all.
On Friday, Apple
added 16 new countries
to the App Store's Volume Purchasing Program, which allows a single entity such as a business or a school to purchase a large amount of apps in a single order, then distribute them to its employees/students. The new countries include Belgium, Denmark, Finland, Greece, Hong Kong, Ireland, Luxembourg, Mexico, the Netherlands, Norway, Singapore, Sweden, Switzerland, Taiwan, Turkey, and the UAE.