Submitted by Marshall Walker on
After announcing that an iCloud security breach was not to blame for hackers posting nude photos of celebrities to the internet, Apple CEO Tim Cook sat down with The Wall Street Journal for his first interview since the leak. Cook claims that the hackers either correctly guessed security questions to gain access to celebrity accounts, or that the celebrities themselves fell for a phishing scam.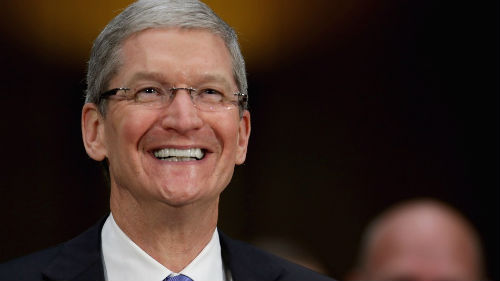 Apple plans to give iCloud users a better sense of security by sending a notification every time someone attempts to access an iCloud account for the first time on a new device or alter any information like passwords. The new notifications will begin rolling out in two weeks when iOS 8 is expected to be released to the public.
This is not the first time Apple has introduced extra security alerts to protect iOS users. The company added the Trust This Computer warning in iOS 7 after a group of researchers demonstrated how fake USB chargers could be used to steal a user's information such as passwords and credit card numbers.
While Cook maintains that none of the passwords were leaked from Apple's servers, he said "the most important measures to prevent future intrusions might be more human than technological," according to the WSJ.
"When I step back from this terrible scenario that happened and say what more could we have done, I think about the awareness piece," he said. "I think we have a responsibility to ratchet that up. That's not really an engineering thing."
Cook also noted that Apple plans to add two-factor authentication to iCloud in iOS 8, and encourage users who do not use the system to do so in the future.