Submitted by Marshall Walker on
Not only did Apple announce two new iPhones and an Apple Watch this week, but it set a pre-order sales record and helped U2's first studio album in five years reach 2 million downloads on iTunes. While this is all good news for Apple fans it also means everything else came to a crawl including App Store releases while developers wait for the release of iOS 8 on September 17. It is also unknown if and when iOS 8 will be jailbroken so Cydia releases may also start to slow down too.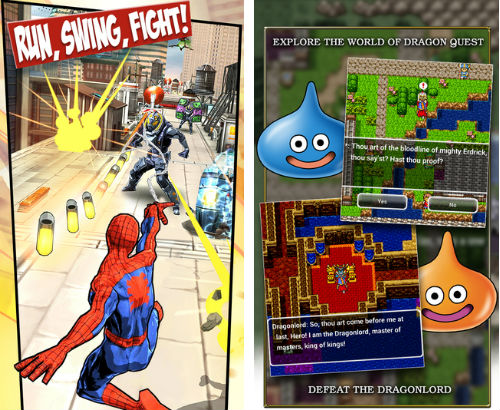 Two quick notes before we get to this week's releases, accessory makers are already shipping iPhone 6 and iPhone 6 Plus cases, and the MOGA Bluetooth Rebel MFi controller will support the 6 and 6 Plus. It will be available on September 17th and pre-orders are currently being accepted.
Here are this week's games, apps and jailbreak tweaks released to the App Store and Cydia through 09/07/14 to 09/13/14. Apple's Free App of the Week is Bicolor. The app will be free on the Apple App Store until 09/18/14.
Dragon Quest I: $2.99 for the iPod touch, iPhone and iPad (Requires iOS 4.3 or later) Rated 9+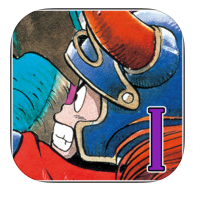 The game that started the legend of DRAGON QUEST is here at last for mobile devices! Discover the RPG that won the hearts of two generations!

The peace of fair Alefgard has been shattered by the appearance of the nefarious master of the night known as the Dragonlord, and the Sphere of Light which for so long kept the forces of darkness in check has been stolen! It's time for you, a young warrior through whose veins flows the blood of the legendary hero Erdrick, to set out on a quest to vanquish the Dragonlord, and save the land from darkness!
Spider-Man Unlimited: Free for the iPod touch, iPhone and iPad (Requires iOS 6.0 or later) Rated 9+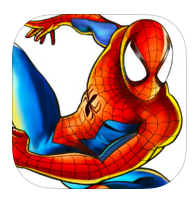 Swing into a hand-drawn Comic-Verse in a brand-new episodic adventure! Unite the Spider-Verse and recruit an army of Spider-Men to stop the new Sinister Six, who have opened a dimensional portal to summon different versions of themselves! The Sinister Six are moving from dimension to dimension – destroying each one – and ours is next!
Issue 1 and 2 featuring the Green Goblin and the Vulture are available now. Issue 3 is "coming soon".
Phantom Rift: $2.99 for the iPod touch, iPhone and iPad (Requires iOS 5.1 or later) Rated 12+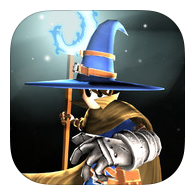 Phantom Rift is an adventure/RPG with a unique battle system (inspired by Mega Man Battle Network), hundreds of spells to collect and use, endless equipment combinations to customize your wizard with, and much more. Explore a vast over world, interact with ethereal wisps, take on side quests, journey through dungeons, collect loot, and take part in skill based, strategic battles!
The Sleeping Prince: Free for iPod touch, iPhone and iPad (Requires iOS 6.0 or later) Rated 9+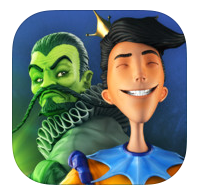 Prince Perilous yawned the words, "My kingdom for a nap," as the whole town of Cloudreach fell into a deep sleep caused by Sydney Slime's evil spell. Along with the help of Wizard Plushkin, guide Prince Perilous to save the Kingdom with your magical powers! Swipe and fling him to collect the pieces necessary to rescue the Princess and stop Sydney Slime once and for all! [via the press release]
More App Store Releases *The listed prices are launch prices and are subject to change.
- Dangerous Ivan: $0.99 (Universal) Action-arcade title with zombies, vodka and bears! Oh my!
- Partyrs: $0.99 (Universal) Puzzle game where you host a party of aliens, elephants and other weird guests
- Goblin Sword: $0.99 (Universal) Retro-inspired action platformer with light RPG elements
- Fotonica: $2.99 (Universal) First-person, running game
- Kapsula: $1.99 (Universal) Puzzle/racer set in a Soviet space colony full of clones
- Twelve a Dozen $4.99 (iPad) Educational platformer that teaches algebra
- Hyper Top: $1.99 (Universal) Frenetic reflex game set in a futuristic 3D neon lit environment
- Chroisen2 - Epic of the dragon dungeon: $0.99 (Universal) Retro RPG
- Five Night at Freddy's: $2.99 (Universal) Great looking game with where you are the night watchman at a Chucky Cheese-like establishment
New Cydia Tweaks
- CSwitcher (Free) Add App Switcher to Control Center
- Clex ($1.99) Access music anywhere with swipe controls
- Message Scheduler for Whatsapp ($0.99)
- TopSpy can do the following:
* View Call History
* Read Messages
* Track Location
* Record surroundings
* Block Call/SMS (by number and by keywords)
* View Contacts
* View Calendar
* Check browsing history
* View bookmarks
* Monitor Viber/WhatsApp/Skype/FB
* View user Photos
* View user Videos
* Read Emails
* Keylogger
* Block applications
* SIM card change alert
* Remote Control: in control panel user can view logs, lock device, wipe
phone.
* SMS commands: start surrounding record, lock or unlock phone, wipe phone,
receive SMS with current location
Noteworthy App Updates
- Yahoo News Digest Version 1.5.0 adds a weekly Katie Couric video segment and scheduled news notifications
Game Trailers / Previews
Puzzle to the Center of the Earth Trailer