Submitted by Sammy Snyder on
Blizzard Entertainment opened its second single-player Hearthstone adventure Blackrock Mountain on April 2, 2015. The first wing called "Blackrock Depths" is an underground city inhabited by Dark Iron dwarves. Players who have unlocked all 9 heroes can open the Blackrock Depths for 700 in-game gold or $6.99 USD. The Blackrock Mountain adventure features 5 wings which can be unlocked individually or all at once for $24.99 USD. In the adventure players can defeat 17 NPCs to unlock a total of 31 new Hearthstone cards, including 5 Legendary cards! Here are the five announced wings: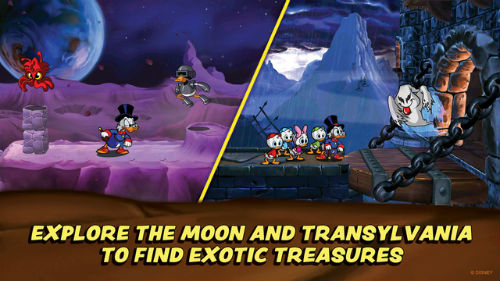 Blackrock Depths (Release date: April 2, 2015) This sprawling underground city is the stronghold of the Dark Iron dwarves, thriving deep beneath the surface.
Molten Core (coming soon) Face fiery elemental minions in searing magma tunnels at the heart of Blackrock Mountain.
Blackrock Spire (coming soon) Climb to the heights of Blackrock Mountain to invade Nefarian's domain and square off against ogres, orcs, and dragonkin.
Blackwing Lair (coming soon) Foil the lord of Blackrock by disrupting his attempts to create the perfect draconic minions.
The Hidden Laboratory (coming soon) The final showdown, where you'll contend with fiendish technology, horrifying experimental monstrosities, and the mastermind behind them all.
Here are this week's most noteworthy games, apps and jailbreak tweaks released to the App Store and Cydia through 03/29/15 to 04/03/15. Apple's Free App of the Week is Back to Bed. The puzzle game will be free on the Apple App Store until 04/09/15. Don't forget to follow us on Twitter and Facebook to keep updated on all the latest iPhone and iPad news.
DuckTales: Remastered: $9.99 for the iPod touch, iPhone and iPad (Requires iOS 7.1 or later) Rated 4+
The classic 8-bit NES title has been remastered with new art for mobile devices. The iOS version features all the classic gameplay as the original title, voice work by the original
Duck Tales
cast and an expanded story. Travel to the Himalayas, Amazon, Transylvania, African mines, and Moon as you search for the five Legendary Treasures, meet other characters from the show and unlock production art from the original TV series.
ItsMe: Free for iPod touch, iPhone and iPad (Requires iOS 7.0 or later) Rated 4+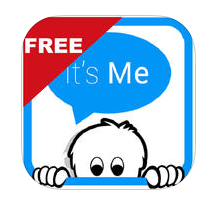 ItsMe is a messaging app that allows users to send animated messages to other users of the app. Users can create a personalized avatar from a selfie to send "emotions," custom postcards, text messages, pictures, audio notes and video messages. Check out my avatar selfie below.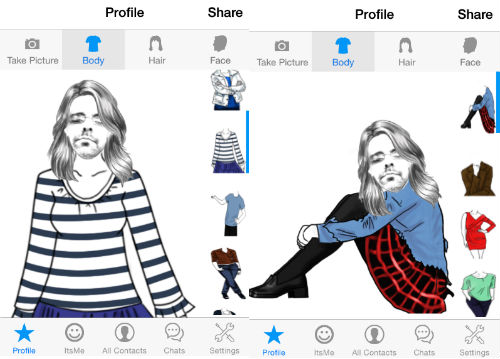 Boss Monster: Free for the iPad (Requires iOS 6.0 or later) Rated 12+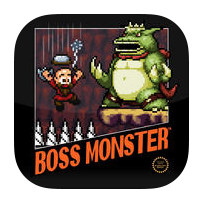 Based on the Kickstarter funded retro card game, Boss Monster for iOS is an exact replica of its physical counterpart with mobile perks such as automatic stat keeping and AI opponents. The game is a dungeon building card title full of geeky pop culture references and fun 8-bit art inspired by old NES video games.
App Store LinkNOTE: The game is free to download but it is $6.99 to unlock the full version.
More App Store Releases *The listed prices are launch prices and are subject to change.
- Junior Pirates War: Free (Universal) Tower defense game with pirates
- DomiNations: Free (Universal) A "combat strategy game of advancement, exploration, and conquest from legendary game designer Brian Reynolds (Civilization II, Rise of Nations)"
- Rewind - Automatic Time Tracking: Free (Universal) Tracks the time you spend at certain places such as the gym or time spent with a client
- Above The Abyss: Free (Universal) Endless runner with "Beasty Balls"(?)
- The Quest Keeper: Free (Universal) "Help a lowly peasant on his journey to become a powerful dungeon master"
- Attack the Light: $2.99 (Universal) Steven Universe Light RPG
- Giphy For Messenger: Free (Universal) Third-party app that allows you to send .GIFs on Facebook Messenger
- A Day In The Woods: $4.99 (Universal) Puzzle game inspired by classic fairy tales
- Pie In The Sky: A Pizza Odyssey: $2.99 (Universal) Deliver pizza in space
- Crowntakers: $4.99 (iPad) Medieval turn-based strategy title for the iPad
- Gunpowder: $4.99 (iPad) 125 levels of puzzles and blowing stuff up in the wild west
- Tiny Dangerous Dungeons: $0.99 (Universal) Game Boy inspired side-scrolling platform game
- Office Lens: "Trims, enhances, and makes pictures of whiteboards and documents readable"
- Pickomino: $2.99 (Universal) Dice game by Reiner Knizia
- Marvel Mighty Heroes: Free (Universal) real time 4 player co-op with Marvel super heroes
- Dragon Rider: Free (Universal) Side-scrolling flying game where you ride a dragon and shoot fire
- Tetrobot and Co.: $2.99 (Universal) Puzzle title where you guide the microscopic Psychobot inside Tetrobot's gears and circuits
- Snaplight - Photo Highlighter: $0.99 (Universal) Capture and share inspirational quotes or other text from the books, magazines, and posters
- Fatal Fury Special: $3.99 (Universal) The classic fighting game with 16 fighters and updated fighting system
- Boings: Free (Universal) "New concept of platform game, show off your bouncing skills through 40 rooms full of moving structures"
- Boom Dots: Free (Universal) Single-tap reaction game
- Countryballs - The Polandball Game: $0.99 (Universal) Endless Countryball runner
New Jailbreak Tweaks
- Barrel has been updated with two new animations: Swirl and Whirlpool
- ShareMe ($1.29) Convert iMessage threads to PDF
- CSources2 ($1.99) Save and manage third-party repos
- ClassicFolders ($0.99) Transforms iOS 8 folders into iOS 6 folders