Last Thursday, brand consulting firm Interbrand released its annual list of the world's most valuable brands, and for the second consecutive year, Apple topped it. The list valued the Apple brand at $118.9 billion, 21% more than it was valued last year. With a value of $107.4 billion, fellow tech giant Google was the only other brand to be valued over $100 billion. Coca Cola, IBM and Microsoft rounded out the top five.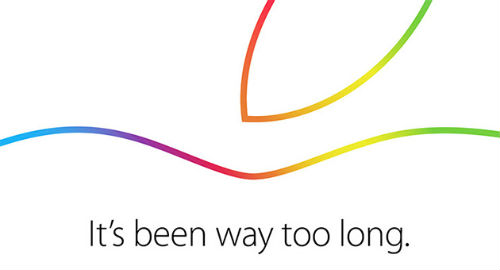 Apple also received some noteworthy praise in the form of a letter from billionaire investor Carl Icahn to CEO Tim Cook. Titled "Sale: Apple Shares at Half Price," the note urges Apple to buy back more of its shares at a faster pace. Icahn believes Apple shares are currently trading at about half their value. By his estimates, Apple shares should currently be worth $203 a share.
On Wednesday Apple made the rumored media event official by sending out invites to the October 16th affair. It is widely expected that Apple will unveil the next generation iPad Air and a 27 inch high resolution iMac. OS X Yosemite will likely be released to the public on this date as well. Apple will live stream the event, which begins at 10:00 AM PDT (1:00 PM EDT) on Thursday.
The Apple Watch will appear on the cover of Vogue China, which will be its first appearance in a major fashion magazine. This also supports reports that Apple is pushing hard to have its wearable considered as a fashion accessory.
The Halloween App of the Week this week is actually a trilogy - the
Zombie Highway
trilogy, which consists of Zombie Highway, Zombie Highway 2 and Zombie Highway: Driver's Ed. Zombie Highway 2 was just released this past week, and consists of driving a vehicle down a highway, running over zombies and side-swiping obstacles to knock off zombies that are clinging to your car. All three are free downloads.