How do I invite someone to join my Facebook Room on my iPhone / iPad?
Facebook's new Rooms app for iOS devices allows you to create and customize "Rooms" with different topics, and invite other people to comment and share images about that specific topic. Users can choose to make their Room either public or private by tapping the gear icon in the top right hand corner to access the "Permissions" panel. If you choose to make your room private, or want to personally invite someone to join your public Room, you will have to send an invite. Here's how: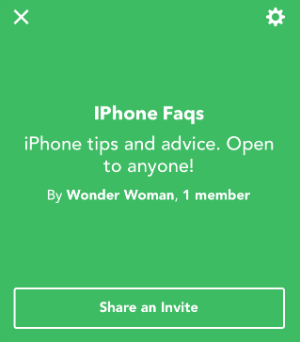 Open the Room you created and swipe / pull down on your display to uncover the "Share an Invite" button. Tap the Invite button to create a QR Code invitation. You can then send the QR Code to someone via iMessage, e-mail or share it on Twitter or Facebook. To join your Room users will need to download the app and give it permission to access their camera so they can scan the invite.