UPDATE: Click here for updated instructions on how to hide photos on the iPhone and iPad.
There may be times when you want to pass around your iPhone to let friends view a photo album of a recent trip, event, etc., but there are a few pics in it that you'd rather not show because they are embarrassing or private. You don't want to delete them, but you don't want to show everyone either. iOS 8 allows you to hide such photos. It's very simple to do - just tap and hold the suspect picture until a "Copy | Hide" option appears. Tap hide, and the photo will be sent to an album dubbed "Hidden." You can also do this from the "Moments" view.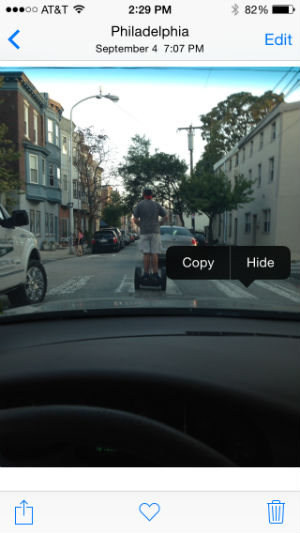 If you ever want to unhide the photo, go to the Hidden album, tap and hold on the photo and a "Copy | Unhide" option will appear.