Submitted by Bob Bhatnagar on
There are several iOS 8 features that are limited to the iPhone 6 Plus only. Since the display is larger, items such as home screen rotation do not appear on other devices running iOS 8. In another example, each conversation in the Messages app is labeled with photos of the contacts participating in the thread.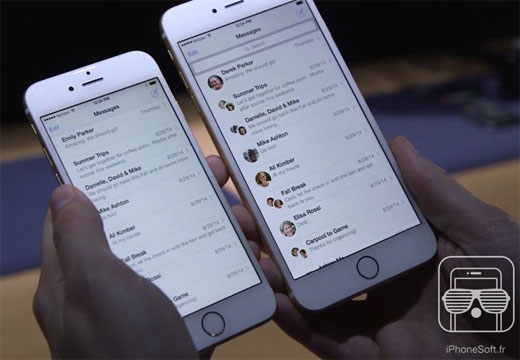 These pictures are sourced from the Contacts photos stored on the iPhone. Now with ConvoPics, any device running iOS 8 can activate these conversation pictures, no iPhone 6 Plus required. The feature makes it even more convenient to locate conversations in the Messages app, by scanning for the person's face.
Between conversation pics and the ability to name group message threads, Messages on iOS 8 has improved thread organization. Smaller devices such as the iPhone 5 have no problem with ConvoPics enabled. The contact photos take up some screen real estate, but they don't impede the use of Messages in any way, despite the smaller display size.
ConvoPics is available from the BigBoss repository on Cydia for free. To start customizing iOS, click here for instructions on how to jailbreak iOS 8.1 with Pangu. Those with older firmware can check here for details on jailbreaking iOS 7.0 with evasi0n 7. The previous release of Pangu will jailbreak devices running iOS 7.1. Find out how to purchase and install Cydia tweaks with this guide.
For more tweaks and jailbreak news follow us on
Twitter
and
Facebook
.