Submitted by Marshall Walker on
While we wait for the next iPotty to be discovered, here's a quick look at some of the new and useful iPhone accessories and iOS-enabled devices announced at CES 2015.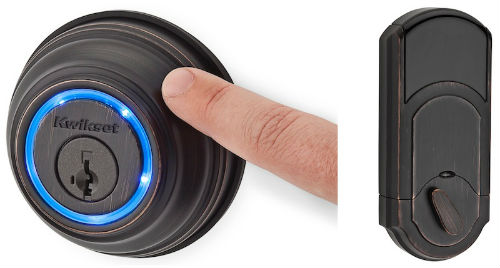 Kevo Plus: Lock manufacturer Kwikset unveiled Kevo Plus, an extension of its Kevo platform. The upgrade allows existing and new Kevo smartlock owners to lock and unlock their doors from anywhere in the world. Other new features include real time activity monitoring and the ability to distribute an unlimited number of Anytime and Scheduled eKeys to other users of the app. The Kwikset Bluetooth enabled deadbolt is available through Kwikset.com or Amazon.com. The Kevo deadbolt and iOS app work with your iPhone so you never have to fumble around with physical keys ever again.
Griffin Technology announced four new iPhone chargers at CES 2015. They include a five-slot PowerDock Pro charging station, a three-port wall charger called the PowerBlock 3, a PowerBlock Wall Dock and a 12-volt PowerJolt Premium car charger.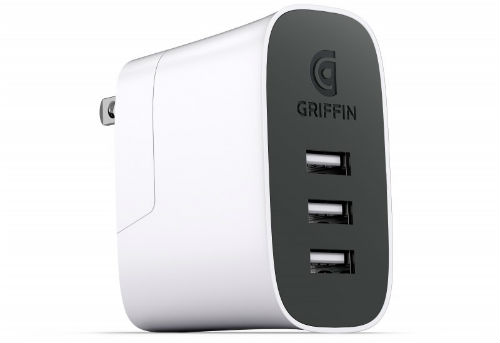 All the chargers do as their names' suggest, except the Wall Dock which props up your device so you can access its display while it charges.
The PowerBlock 3 will be available in Summer 2015. The PowerDock Pro, PowerBlock Wall Dock and PowerJolt Premium will be available in Fall 2015.
Zagg's new Bluetooth speaker case and wireless keyboard stand also made their debut at CES. The Zagg Speaker Case not only protects your iPhone, but its also sports a removable Bluetooth speaker and can extend your battery life up to 8 additional hours of talk time. The Pocket is a folding Bluetooth keyboard for the iPhone 6, 6 Plus or other phablet-sized devices. The keyboard promises to deliver a similar typing experience as a full sized keyboard while still neatly folding up to fit in your pocket.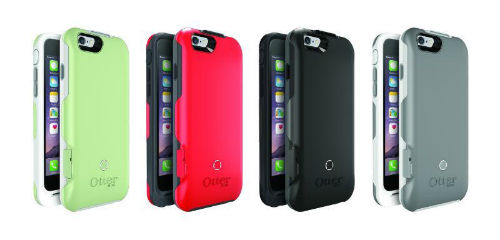 Otterbox updated its Resurgence Power Case series for the iPhone 6. The Resurgence features 2,600 mAh of battery power, auto-stop technology and a two-piece snap design for easy removal. It also promises to deliver military-grade drop protection.
Toshiba announced plans to launch its first TransferJet dongle this spring. The dongle will connect to your iPhone or iPad using a Lightning adapter and will utilize Sony's TransferJet technology to wirelessly transfer data between devices. The TJM35420LT dongle will launch first in Japan before rolling out to other countries. [via Mac Rumors]
And finally, Olloclip rolled out an iPhone 6/6 Plus version of its telephoto and CPL lens.