Submitted by Sammy Snyder on
Shiro Games' Evoland is an action adventure title that takes players though the history of RPG gaming starting with 2D monochrome graphics and ending in full 3D. Players begin their adventure in an 8-bit world and must open chests to unlock new abilities and upgrades such as directional movement and better music. The game literally evolves adding color and better graphics while borrowing different playing mechanics from classic RPGs such as The Legend of Zelda. The game even allows players to unlock a variety of combat styles like a Final Fantasy inspired turn based system.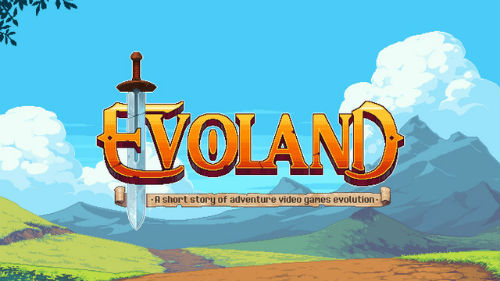 Evoland made its debut to positive user reviews on Steam in 2013, and it currently holds a 61 Metascore (6.6 user rating) on Metacritic. Most of the reviews and comments seem to agree that the game is a fun trip down memory lane with plenty of inside jokes and nostalgia for Zelda and Final Fantasy fans. Most of the criticism seems to be aimed the relatively short playing time, but that may have been because Evoland is $9.99 on Steam. The recently released iOS version is only $4.99.
Evoland is available now on the Apple App Store and Google Play. The game supports all devices running iOS 4.3 and its rated 9 plus.