Submitted by Sammy Snyder on
A lot went on on with the App Store this week, but unfortunately it was a slow week for app releases. Apple added a Pay Once & Play section to the App Store highlighting "great games with no in-app purchases." Hopefully the new section will teach App Store customers that it is worth spending a few dollars on a decent mobile game instead of encouraging the freemium model.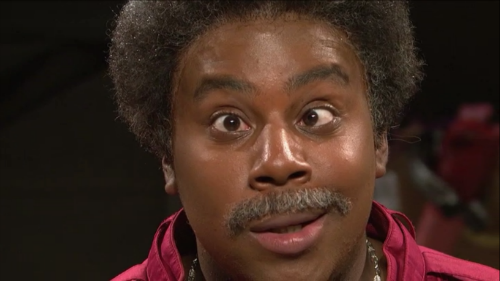 Apple this week also increased the maximum app size on the App Store from 2GB to 4GB. This will give developers more leeway when creating high-quality games that take advantage of Apple's newer hardware and larger iPhone displays. Here's the announcement from Apple's developer portal:
"The size limit of an app package submitted through iTunes Connect has increased from 2 GB to 4 GB, so you can include more media in your submission and provide a more complete, rich user experience upon installation. Please keep in mind that this change does not affect the cellular network delivery size limit of 100 MB."
Several developers have told Pocket Gamer that Apple has asked them to edit sceenshots of their apps because they include violence against human beings or guns. You can hit the link above to see how these developers have had to edit their apps and app icons so they could be listed on the App Store.
Here are this week's most noteworthy games, apps and jailbreak tweaks released to the App Store and Cydia through 02/08/15 to 02/14/15. Apple's Free App of the Week is Dr. Panda's Restaurant 2. The game will be free on the Apple App Store until 02/19/15. Don't forget to follow us on Twitter and Facebook so you never miss a new App Store or Cydia release.
SNL
Free for the iPod touch, iPhone and iPad (Requires iOS 8.0 or later) Rated 12+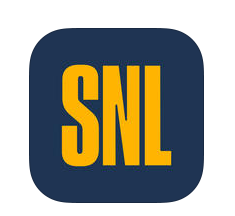 The Saturday Night Live 40th anniversary special airs at 7 p.m. on Sunday, Feb. 15, on NBC. The special event not only features an insane guest list, but there is also a $50 book and app to commemorate the event. The SNL app allows users to search for or swipe through 40-years of sketches including monologues, commercial parodies, Weekend Update segments and more. The app also includes an official SNL emoji keyboard and the ability to share your favorite sketches on Facebook.
Darkroom – Photo Editor by Bergen: Free for the iPhone (Requires iOS 8.0 or later) Rated 4+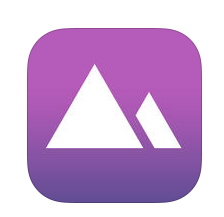 This photo editor instantly imports your entire library so you can easily edit any image. The app features 12 filters, a square crop tool for creating Instagram-ready photos and more. Darkroom is free to download but the Curves raw editing tool is only available as a $2.99 in-app purchase.
Auro: A Monster-Bumping Adventure: $2.99 for the iPod touch, iPhone and iPad (Requires iOS 7.0 or later) Rated 9+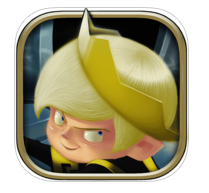 Use magic spells to bump monsters off a hexagonal grid in this new strategy game from Dinofarm. The game features over 30 levels, randomly generated maps, ranked single-player boards and more.
More App Store Releases *The listed prices are launch prices and are subject to change.
- Cava Racing: $1.99 (Universal) Race spaceships with robot drivers on several challenging tracks
- Saver 2: $2.99 (Universal) Spend $3 to learn how not to spend money
- Phone Doctor Plus: $0.99 (iPhone) Check 27 system functions
- Chesslike: Adventures in Chess: $1.99 (Universal) A new adventure twist on Chess
- Abandoned Mysterious Church: $2.99 (iPad) Mystery-style hidden objects game that takes place in a mystic mansion
- AUFX:Push: $4.99 (Universal) Highly tweakable stereo dynamics processor with noise gate, compressor/expander with external side-chain input, and limiter/clipper
- World of Khaos: $1.99 (Universal) Very popular tower defense game
- Starship Captain: Adventure In Alpha Sector: Free (iPad) RPG game space-pirate game where you can complete a variety of tasks to build a fortune
- Metamorphabet: $3.99 (Universal) Interactive alphabet game for children
- King of Thieves: Free (Universal) "Dodge traps and steal gold from other players in this unique mix of platformer and PVP multiplayer game"
- PageMaster Publisher: $5.99 (iPad) Create posters, invitations, banners, labels, brochures, marketing materials, cards, advertisements and more
- Tempo: $4.99 (Universal) Liberate London and take the city back!
- Tank Operations: European Campaign: $8.99 (iPad) "Turn-based, tactical wargame featuring a dozen nail-biting historical scenarios set on the diverse battlefields of World War II"
New Cydia Tweaks
- QR Mode ($1.99) Adds QR code scanner to Camera app
- KeyboardVibrate8 (Free) Adds vibration feature to iOS keyboard
- CrazyClock (Free) Speeds up Apple's stock clock icon
- PhotoRes (Free) Take photos in various resolutions